Xur Inventory Destiny 2 – January 5th to 9th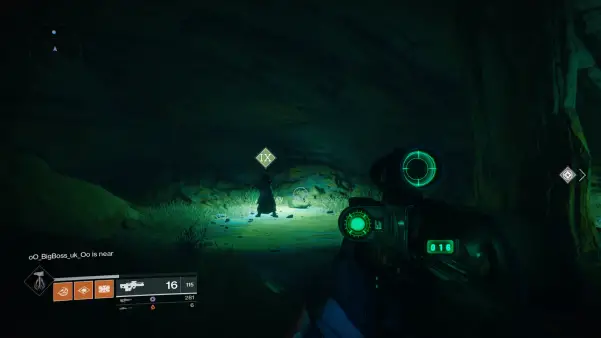 Xur is done doing whatever tentacle-faced aliens do for Christmas and new year's celebrations and now he's back in Destiny 2. If you're not sure where to look in the system for him he's on Io in Giant's Scar. Let's have a look at what he's selling this week.
Merciless: Exotic Fusion Rifle – 29 Legendary Shards
Merciless is a pretty ordinary looking Fusion Rifle, apart from the golden parts of the chamber which are really the only distinctive feature to this weapon. The stats are; Charge Time 900, Impact of 75, Range of 45, Stability of 39, Reload Speed of 49, and Handling of 47. The hidden stats are a Zoom of 15, Inventory Size of 36, and Recoil Direction of 64.
This weapon's Exotic Perk is Conserve Momentum, which make the weapon charge faster the more non-lethal hits you make. Basically if you continue hitting enemies but not killing them you'll have a faster charge time on the weapon until you get that kill, which sounds incredibly handy for bosses.
The rest of the stats are; Chambered Compensator, which increases Stability, Moderately Controls Recoil, and slightly decreases Handling Speed. Extended Mag greatly increases Magazine Size whilst greatly decreasing Reload Speed, Impetus increases damage if you reload immediately after making a kill, and Fitted Stock moderately controls Recoil and slightly decreases Handling Speed.
All of these stats add up to a fairly stable weapon that you can manipulate into doing a lot of damage quickly. In Destiny 2 PVE all you need to do is continue hitting a boss, which won't die in one hit, and you'll have the fastest charge time imaginable until you get a kill. In PVP the same can be said if you keep hitting Guardians but not killing them, but then if you reload straight after that kill you could well get another if there's another Guardian nearby.
Hunter Gauntlets: Young Ahamkara's Spine – 23 Legendary Shards
This week Hunters can get an Exotic that's made the transition from Destiny 1. These Gauntlets increase Resilience and Health Recovery, the Exotic Perk, Wish-Dragon Teeth, increases the duration of Tripmine Grenades and marks enemies who are damaged by the blast of it.
Titan Helmet: Mask of the Quiet One: 23 Legendary Shards
Titans this week can get their hands on a Helmet that looks like it was an asset ripped straight from Dark Souls. This Helmet looks incredible and with it you'll appear to be a Void knight of old. The Helmet greatly increases Resilience and the Exotic Perk, Dreaded Visage, grants Grenade, Melee, and Class Ability energy when you get damaged. Any Void ability kills will also grant health regeneration.
Warlock Chest Armour: Wings of Sacred Dawn – 23 Legendary Shards
Once again Xur is selling my favourite Warlock Armour of all time, because it makes you look like an ancient angel of death. This Chest Armour greatly increases Mobility and increases Health Recovery. The Exotic Perk, Tome of Dawn, suspends you for a short time in mid-air when aiming weapons with Dawnblade equipped, any precision hits will extend the mid-air suspension.
It's a tough one this week but if you don't have a clear choice by now I'd go for the Warlock Chest Armour, simply because it looks fantastic. The Titan Helmet has some great perks and looks awesome too, but if your main is a Hunter you should probably get the Hunter Exotic just in case you need it. As always, collect anything you don't have, the Engram Xur offers will help you with this. Finally I want to say that Merciless appears to be a good Exotic but doesn't look like it's that impressive. I think it would serve you well in both PVE and PVP but if you have a better weapon already then the Armour might be a better option.
Image Source: USGamer
Destiny 2: Devils Ruin Review