Potential Destiny 2 Expansion 2 Content Leak Details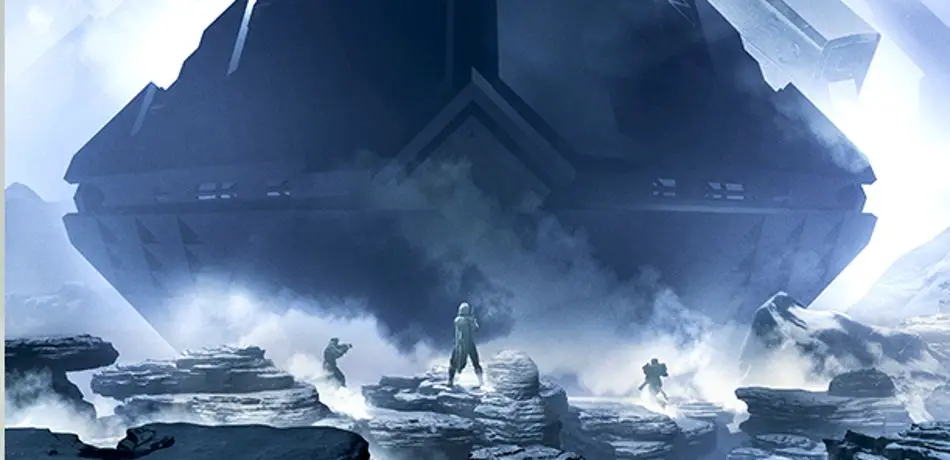 As with all leaks relating to upcoming content for games this must be taken with a pinch of salt, particularly because Bungie hasn't confirmed any of the information that's come out of it, as of yet.
Earlier today the US Playstation Store briefly showed details of Destiny 2's next expansion, which was know up until now as Expansion 2. If the information is to be correct then this expansion will be called Destiny 2: Gods of Mars.
The details of Destiny 2: Gods of Mars go on to talk about the story of the expansion as well as the content it adds to the game. In terms of this content Guardians will see new missions, new adventures, entirely new weapons, armour, and all other items specifically themed around the expansion, new cooperative activities, new competitive multiplayer arenas, and a new enemy faction and bosses.
Breaking this content down we can see some of the stuff we expected anyway such as new missions, which will form the story of Expansion 2, as well as Adventures which will be part of the new Patrol area. New multiplayer maps and gear are always expected, but a new enemy race is something that we haven't seen yet in Destiny 2. There's no mention of a new Raid, but it seems like Bungie want to expand the Leviathan with Raid Lairs regardless so that shouldn't be a surprise.
In terms of the story there is also some explanation from the product page. In Destiny 2: Gods of Mars Guardians will be sent on a new story to a new destination. This new destination is The Frigid Vale, which sounds as though it's one of the polar caps of Mars but which one is unknown. In fact it might be somewhere completely different in the Destiny 2 version of Mars with all kinds of Traveller magic floating around.
An enemy known as Charlemagne has reawoken on Mars and imprisoned Earth's last active Warmind, Rasputin. In pre-marketing material and Destiny lore Charlemagne is the most powerful Warmind of mars, housed somewhere in the Dust Palace. In the story of Destiny 2: Gods of Mars Rasputin is imprisoned in an ancient vault on Mars, which could be Charlemagne's Vault. The Guardians will work with Ana Bray, who has been thought dead for a very long time, in order to combat the remnants of Charlemagne and uncover the secrets of Clovis Bray.
According to one Redditor the new races are known as Nanites and Frames, though if you look further into what they're saying it sounds as though SIVA Nanites from Destiny 1: Rise of Iron have infested Frames, robots used around The Tower and by Lord Saladin, and that's what we'll be fighting.
Just to round this off I think the new cooperative activity will be a new Horde mode, one that's hopefully got a but more longevity than Prison Of Elders from Destiny 1: House of Wolves. Let us know what you think in the comments.
Image Source: TheInquisitr
Destiny 2: Devils Ruin Review