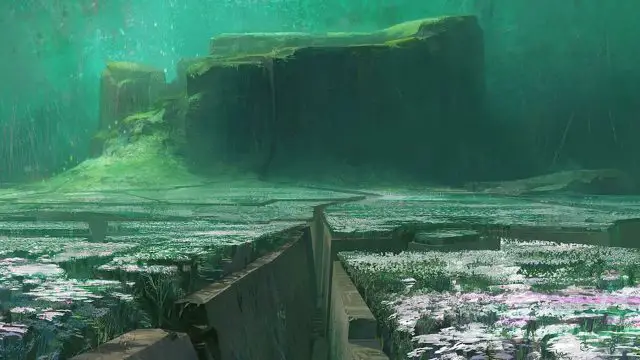 The latest raid in Destiny 2, Garden of Salvation, goes live today! Bungie has revealed a bit about the raid and what the world first winners will get as a reward.
First things first, we have a new trailer for Garden of Salvation. Check that out below, and read on for more details about this epic activity. It's just a bit of fun but my lord is it still exciting!
Now the official opening time for Garden of Salvation is 10am PDT, 6pm GMT, or the usual reset time for every other Guardian. The race for world first is always intense, and usually happens within the first 24 hours, which is why Jotunn is only disabled for that long. We've seen raids completed in about 2 hours by the world first fireteam before, but something tells me that Garden of Salvation is going to be very different.
Garden of Salvation is a Season of the Undying activity, and it marks the official beginning of the seasonal content. Vex Offensive is also going to go live today, but we have precious few details on that right now. What we do have is a list of the rewards for the raid, so let's dive in and check them out.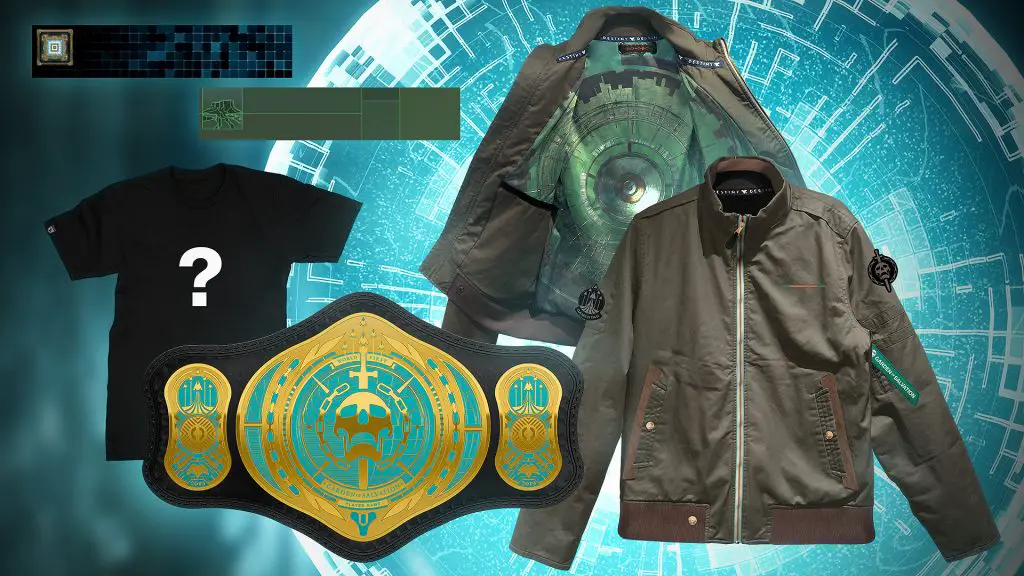 The fireteam that gets the world first completion will get their hands on that belt. This is exclusive to the fireteam who complete Garden of Salvation first, and no one outside of that fireteam is going to get it.
Anyone who completes Garden of Salvation within the first 24 hours of it being live will get an exclusive Emblem. Once again, if you don't get through the raid in this time then you won't be able to pick up the Emblem. This is the top Emblem seen in the image above.
Anyone who completes Garden of Salvation before the 15th of October will be able to purchase that jacket from the Bungie Store. Personally I don't really like the look of it, but the exclusivity of it makes me want to get it even if I'll barely wear it.
Any Guardians who manage to complete Garden of Salvation during Season of the Undying, which runs into November, will be able to purchase an exclusive t-shirt from the Bungie Store. For lore reasons the shirt's design has been hidden for now, but I'm betting it looks way better than the jacket. If I manage to get through the raid in time, I'm definitely buying that t-shirt.
Finally, anyone who completes the raid at all will get an Emblem. This isn't times, and it will always be available to Guardians who complete the activity. This is the bottom Emblem seen in the image above.
Confirmation
Something I wasn't sure about until Bungie revealed these rewards was how long this rad was going to be active for. Part of me thought that Bungie would be taking it down once Season of the Undying finishes, particularly with their debacle over Gambit modes. However, it seems as though Garden of Salvation will be an activity that's always available to Guardians, as long as they have the season pass for Season of the Undying.
Watch the Race Live
We're not entirely certain if Bungie will be streaming the race for the world first, but we do know that a couple of streamers will be going for the race. We've got a few links for you below for channels we think might be showing some different perspectives of the world first race. Hopefully you can catch it on at least one.
As always, let us know what you think of the raid and the race to world first in the comments!