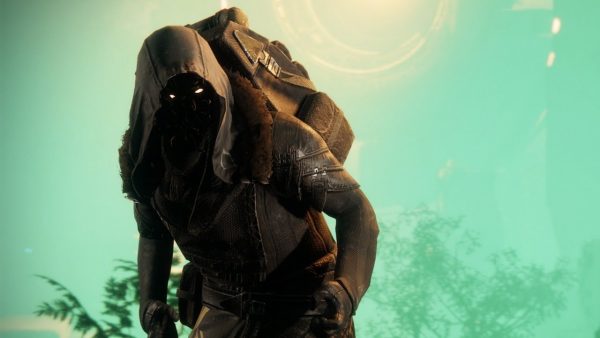 Xur has come back to the system for the first time since Shadowkeep launched! This weekend is also when the Season of the Undying really kicked off, so it's a big first in a couple of ways.
This week you can find Xur over on Nessus, in Watcher's Grave. He's on the Emperor's Barge because he likes to pretend that he's rich. Let's dive in and take a look at what he's selling this week.
Exotic Rocket Launcher: Wardcliff Coil – 29 Legendary Shards
Wardcliff Coil is a notorious weapon, because it had an insane glitch associated with it a while back. We've already done our own in-depth analysis of whether it's the best Exotic Rocket Launcher, but we'll cover the basics for you here too.
Stats
Blast Radius – 63
Velocity – 96
Stability – 60
Handling – 82
Reload Speed – 37
Rounds per Minute – 60
Magazine – 1
Hidden Stats
Aim Assistance – 80
Inventory Size – 0
Recoil Direction 60
Zoom – 15
Perks
Exotic Perk: Mad Scientist – Wardcliff Coil fires a long volley of multiple rockets
Mechanized Autoloader – You'll automatically reload Wardcliff Coil when you pick up Power Ammo
Exotic Titan Gauntlets: ACD/0 Feedback Fence – 23 Legendary Shards
These base Destiny Gauntlets are some of the most iconic in the game. The Exotic perk, Fury Conductors, makes you store explosive energy with each melee kill. That energy is unleashed when you're hit with a melee attack.
Exotic Warlock Helmet: Nezarec's Sin – 23 Legendary Shards
This mad Helmet is also from the base game of Destiny 2. The Exotic perk, Abyssal Extractors, increases your ability regeneration rate with Void melee kills.
Exotic Hunter Chest Armour: The Sixth Coyote – 23 Legendary Shards
This armour is the only Exotic from a different expansion. This time it's from Forsaken. The Exotic perk, Double Dodge, grants you an additional dodge charge.
Our Take
This week is interesting because there will be loads of new Guardians experiencing everything Destiny 2 has to offer that's both old and new. This week we'd recommend that new Guardians, blueberries, go ahead and purchase any Exotic they can, it'll help boost them to the higher Power Levels. As for the rest of you, well the Hunter armour this week is impeccable. It's a personal favourite of mine. Wardcliff Coil is also a superb Rocket Launcher, and it might help you smash through those Nightmare hunts if you're struggling. Otherwise, pick up what you don't have in your collection, because collecting is the name of the game.