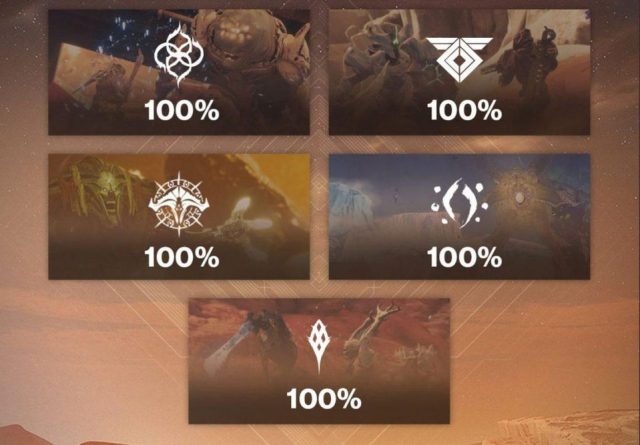 Good news Guardians! Over the weekend, by working together, we managed to complete the very first organised community challenge in Destiny 2.
This was not an easy challenge to complete at all, let's just have a look at the tasks we were set that we've somehow managed to complete her.
Defeat 175 thousand Wave 7 Escalation Protocol bosses
Defeat 300 million Hive on Mars
Defeat Nokris in a Nightfall Strike 150 thousand times
Defeat Xol in a Nightfall Strike 100 thousand times
Use 300 thousand Override Frequencies
Defeating Nokris that many times is probably the most impressive part of this challenge. The immunity phases alone make it a fight that you'll be slogging out, even when attacking it just once. I'm super impressed that as a community we managed to pull that one off alone.
Rewards
Well first of all there's the exclusive emblem that's only going to those Guardians who completed a Strike during the last week. You might not think this is that great of a reward, but no one else can ever earn it. That makes this a very exclusive emblem to own, and if you're a collector like me then really this is all you want.
But there's something else to be excited about as part of this challenge being completed. Calus has been impressed, and while that isn't usually a cause for a huge celebration, it is today. Calus promised additional rewards in the Menagerie if we completed this challenge. Those rewards come in the form of additional chest rewards from our Chalice of Opulence for every run in the Menagerie.
That's pretty big, because now it means you have the chance to get two weapons or pieces of gear that you've been after for a while. However, to top off this massive reward, Calus is also offering additional rewards on Fridays from now on until the end of Season of Opulence. That's the 1st of October for anyone who doesn't know.
With Shadowkeep fast approaching this is an excellent way to earn some really great gear to take on Season of the Undying with. You'll be in the best shape, Guardian-wise, of your life when that expansion rolls around if you take advantage of these additional rewards now. But don't forget to thank all those other Guardians who participated in the challenge, it's down to them that we've got these rewards as well.
Image Source: Forbes