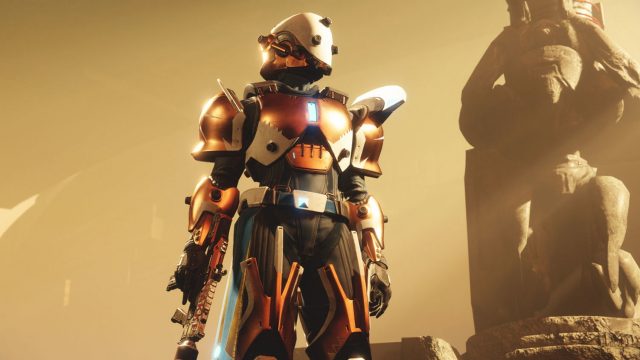 Destiny turned five years old this week, and in that time we've seen the birth of an entire universe, the growth of a huge community of Guardians, and two games.
We wanted to take a brief look back at the last five year to see how we got to this point. Arguably Destiny 2 is in the best position it's ever been in. Shadowkeep is just around the corner, and more Guardians than ever are enjoying the current seasonal content whilst looking forward to the new form of seasons after the 1st of October.
Destiny's Launch
I don't know about you, but I've been playing Destiny since the early access alpha. Since then we've had loads of betas, but really I want to talk about the launch of the original Destiny. When it launched, Guardians really enjoyed Destiny, for a while. However, the enjoyment petered out when Guardians found that there wasn't much in the way of fresh content coming to the game. Indeed, the planned DLCs were months away.
This nearly killed Destiny, but with the perseverance of Bungie, and some help from Activision I'm sure, the game stayed afloat. Those Guardians who stuck it out were disappointed time and time again by DLC, but there were a few moments that shined brightly in Destiny.
Prison of Elders
My finest moment in Destiny was in Prison of Elders, the new endgame activity introduced with the House of Wolves DLC. In the hardest mode of this activity you took on Skolas, an enemy that is widely considered one of the hardest bosses in Destiny history. I worked with a group of Guardians to get through every stage of this encounter, passing the debuff that could kill you, and performing a rescue that I'll never beat. Honestly this game mode was the best, and while I hope something similar comes to Destiny 2 with Shadowkeep, it'll always be my stand out moment from the last five years.
Destiny 2's Launch
When Destiny 2 launched there was a similar feeling to that initial launch of the first game. Guardians quickly are up all the content on offer, and were very keen to get more. But Bungie and Activision were still working on the old content format, pushing DLCs and expansions. This isn't the way to do things anymore, and luckily Bungie has adapted.
We stand on the precipice of a new style of Destiny 2. One that gives us regular content each season, almost on a weekly basis, keeping the game fresh in ways we've never experienced. The RPG elements of this MMO are also changing with Armour 2.0. For the first time ever we'll be able to alter our armour to suit our needs for individual activities, instead of simply seeking out the best roll.
We're very excited to see what the next five years bring for the Destiny universe. Let us know what you're excited about in the comments.
Image Source: Digital Trends