Destiny 2 Beta Preloads Begin Now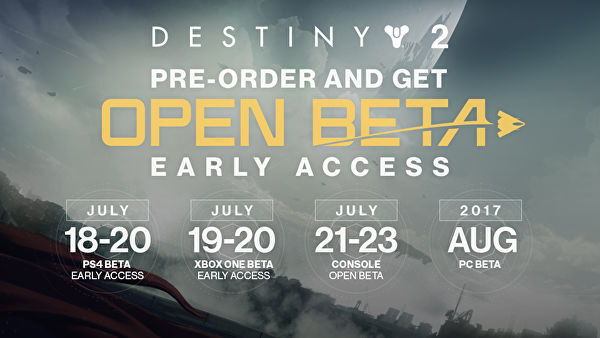 With the early beta dates for Destiny 2 fast approaching, the codes have gone out for players to begin downloading the beta and save time on July 18th! The ways in which retailers are sending out codes differs depending on where you pre-ordered the game, so it's worth going out of your way to check if you can find the code because it's probably been sent out. I, for example, pre-ordered with UK retailer GAME, and so needed to put in a code months ago on the Bungie website to guarantee my access to the beta. Today I've needed to login and find my codes list where I requested access to the PS4 beta and finally got my code.
The Destiny 2 beta is slightly different across all consoles. On Playstation 4 there is an early access time period from the 18th of July when only PS4 players will be online in the game. On the 19th of July Xbox One players will be able to get online and join the PS4 crew as they try to absorb as much Destiny 2 content as is humanly possible. Finally, the open beta will begin on July 21st for both PS4 and Xbox One, allowing the rest of the console crowd to get in on the Destiny 2 action. Unfortunately the PC beta doesn't have a firm date, but we do know it will be available at some point in August.
The Destiny 2 beta is a once in a lifetime experience, relatively speaking. It won't be as monumental as your first day at school or the day your child is born, but it's important within the world of Destiny. The community is already established from the moment the Destiny Alpha was first launched for PS4, and since then it's grown into millions of players. Now there's a chance for a fresh start for anyone looking to get into the game and the world that's out there. Clans are always on the lookout for new recruits, but even if you're not a people person there's Guided Games to help you progress. Destiny 2 is going to be one of the games that will be remembered forever for bad and for good, and it starts here, so go and get that code.
Image Source: Eurogamer
Destiny 2: Devils Ruin Review