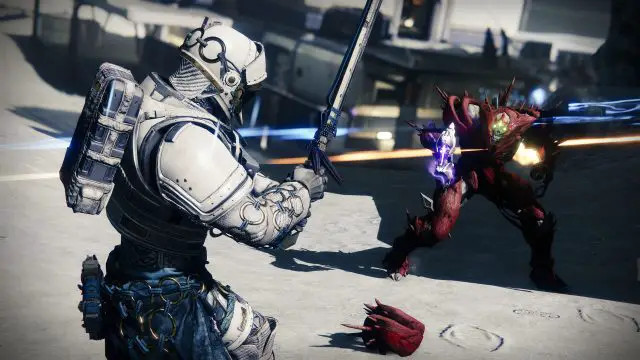 Bungie recently revealed some of the new armour sets we can begin acquiring in Destiny 2 from the 1st of October. Some of these are from Shadowkeep, and some are from Season of the Undying, but they're all awesome. We're going to take a look at each of these armour sets here and talk about the best parts of them. Read on for more.
Dreambane Armour Set
If you couldn't guess from the phenomenal way this armour set looks, it's acquired from activities on the Moon. Bungie didn't specify exactly what activities on the Moon will ned you this set, but I imagine it'll be awarded with Challenge completions, Heroic Public Events, and probably just mission completions throughout Shadowkeep. This is the only armour set that I can safely say will get me playing all three characters, because I need that Warlock set.
Garden of Salvation Raid Armour Set
This armour set is acquired from completing runs in the new raid, Garden of Salvation. Interestingly I don't think this raid has anything to do with Shadowkeep, because all of this armour is very much Vex-themed. Instead I think this raid is part of the Season of the Undying, and honestly it just looks like a better version of the Solstice of Heroes 2019 armour set.
Substitutional Armour Set
This armour set is acquired through completing seasonal activities, so activities that are specifically part of the current season, which I think will be Season of the Undying. The set can also be acquired as a rank reward in the free seasonal progression path, and the premium seasonal progression path. However, I think this armour set is also one that you will automatically get the full set of if you purchase the season pass.
Phenotype Plasticity Universal Ornament Set
This armour set is part of the premium seasonal progression path only, meaning you have to purchase the season pass for Season of the Undying in order to get it. I really love this armour, and it looks like it reveals a new type of Vex, on that is incredibly shiny and angry.
Iron Will Armour Set
This armour set is available to everyone, and can be acquired from the Iron Banner. I think this will strictly be earned during the Iron Banner in Season of the Undying, but we'll see whether it comes back around in rotation in the future or not. I'm nowhere near as impressed with this set as I am with some of the others in this list, what do you think?
Empyrean Cartographer Universal Ornament Set
This armour set is strictly available from the Eververse store, and that's it. This is our first real look at what premium armour sets look like after Shadowkeep launches, and personally I think it looks incredible. With Armour 2.0 changing the way armour works now, I think this is actually a set I'd go out and purchase, because I know it'll always be relevant.
Old Armour Sets
In addition to all of the beautiful armour sets above, Bungie as now told us which older armour sets will drop as Armour 2.0 after the 1st of October. They are as follows.
Crucible: Year 1

Includes Year 1 ornaments

Vanguard: Year 1

Includes Year 1 ornaments

Black Armory
Gambit

Gambit: Forsaken
Gambit Prime: Season of the Drifter

Menagerie
Raids

Leviathan
Eater of Worlds
Spire of Stars
Last Wish
Scourge of the Past
Crown of Sorrow

Destinations

European Dead Zone
Titan
Nessus
Io
Mercury
Mars (Vendor and Escalation Protocol)
Tangled Shore
Dreaming City
That's it for Destiny 2 year 3 armour sets. Let us know what you think about them in the comments.
Image/Videos Source: Bungie, Steam