Xur's Inventory Destiny 2 – October 19th To 22nd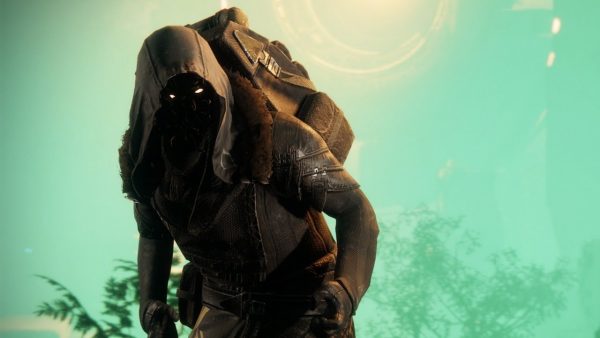 Xur has come back to the world of Destiny 2 and he's brought some pretty great gear with him this week. Since you can't find him on your map anymore we'll give you a little guide as to where he is. First you need to go to Io, specifically Giant's Scar. You need to run forward from spawn and go through the building, then on the other side run left. You'll find a cave in the wall and probably a bunch of other Guardians in there gawking at Xur's wares. Let's take a look at what he's got.
Exotic Hand Cannon: Crimson – 29 Legendary Shards
Crimson is a great Hand Cannon, which we've actually taken an in-depth look at before. The stats on the weapon are; Impact 92, Range of 60, Stability of 82, Reload Speed of 64, Handling of 50, Magazine of 14, and fires 415 Rounds per Minute. The hidden stats are; Zoom of 14, Inventory Size of 100, Aim Assistance of 75, and Recoil Direction of 55.
The Exotic perk on Crimson, Banned Weapon, makes it fire a 3 round burst. The other perk you're likely to find on Crimson, since most of them will be random, is Cruel Remedy, which makes kills with the weapon heal the wielder, and precision kills will refill the magazine.
Exotic Hunter Chest Armour: The Dragon's Shadow – 23 Legendary Shards
This armour boosts either Mobility, or Resilience. The Exotic perk, Wraithmetal Mail, increases movement and handling speed, and reloads all weapons with a dodge.
Exotic Titan Gauntlets: Ashen Wake – 23 Legendary Shards
These Gauntlets greatly increase Resilience. The Exotic perk, Bring the Heat, increases the throw speed of Fusion Grenades, and makes them detonate on impact.
Exotic Warlock Helmet: Crown of Tempests – 23 Legendary Shards
This crazy-looking Helmet increases Mobility and Recovery. The Exotic perk, Conduction Tines, increases the recharge rate of you Arc abilities, extending Stormtrance as well, with Arc ability kills.
This week you need to think about what Triumphs you're trying to achieve. Use the Destiny 2 companion app to track which Exotics you need to buy still, and that's pretty important with an achievement up for grabs with the Forsaken expansion. The Hunter Exotic is particularly powerful, and with The Haunted Forest being live at the moment it's a real boon to have something that refills all ammo with something as simple as a dodge.
Let us know what you get in the comments.
Destiny 2: Devils Ruin Review