Xur's Inventory Destiny 2 – October 12th To 15th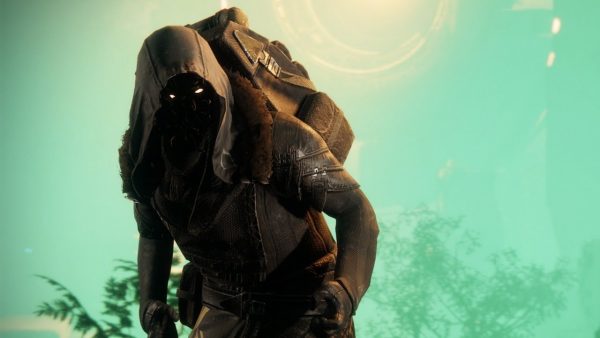 Xur is back once again and he's got all the gear for you to purchase with those hard earned Legendary Shards. He might not have much in the way that's new for you this week but it's always worth checking out his inventory to boost up those triumphs. Let's take a look at what he's got.
Exotic Shotgun: Tractor Cannon – 29 Legendary Shards
This is a very strange-looking weapon but I can tell you from personal experience that it's brilliant fun. The stats on this weapon are; Impact 65, Range 19, Stability 82, Reload Speed 24, Handling 46, Magazine Size 4, and fires 84 Rounds Per Minute. The hidden stats are; Zoom of 12, Aim Assistance of 90, and Recoil Direction of 60.
The Exotic perk on this weapon, Repulsor Force, makes the weapon emit a powerful force that pushes enemies away. The blast suppresses enemy abilities and will make them more vulnerable to any incoming damage, particularly Void damage. With random rolls the only other perk we might see on this weapon is The Scientific Method, which increases Speed and Handling with every opponent you harm.
We did our own analysis of Tractor Cannon before the Forsaken changes came in, so be sure to check that out if you're worried about what to buy this week.
Exotic Hunter Leg Armour: Gemini Jester – 23 Legendary Shards
This Leg Armour is from the Curse of Osiris expansion, greatly increasing Mobility. The Exotic perk, Misdirection, removes nearby enemy radars and disorients them when you dodge.
Exotic Titan Gauntlets: Synthoceps – 23 Legendary Shards
This is base Destiny 2 Exotic Armour, but it still looks incredible, increasing either Resilience or Recovery. The Exotic perk, Biotic Enhancements, increases melee lunge range. It also improves melee and super damage when you're surrounded by enemies.
Exotic Warlock Chest Armour: Sanguine Alchemy – 23 Legendary Shards
This Armour comes from the Warmind expansion, and it's vampire-themed in everything but the perk. This Armour increases Resilience or Recovery, and the Exotic perk, Heightened Senses, grants heightened senses to you and all allies standing in a Rift. The perk also lets you retain your radar while aiming down sights, and lets you track enemies around you without the need for line of sight.
This week there's some great armour on offer but I have to say the weapon is the real star. Tractor Cannon is a brilliant weapon to use, but mainly because it's so much fun watching your enemies fly away behind you. Let us know what you get in the comments.
Destiny 2: Devils Ruin Review