Festival Of The Lost 2018 Details Revealed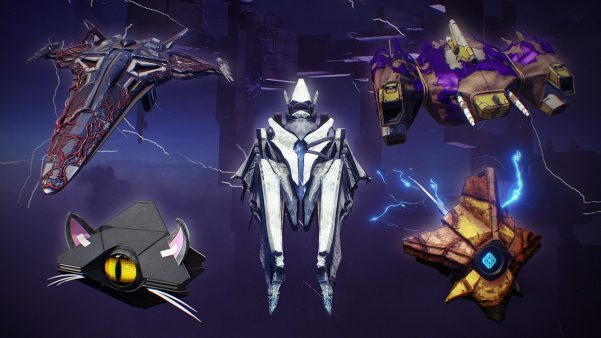 Bungie has finally given us some tangible details about the upcoming live event, the Festival of the Lost. The event was announced to be returning recently but nothing more than vague rumblings made it into the Bungie blog post. Now we have something concrete, and it's time we talked about it.
Eva Levante, the one who brought the Festival of the Lost to the Tower in the first place, hasn't been heard from for quite some time. Amanda Holliday has taken the reins for the festival this year and brought it back to help raise morale in the wake of Cayde-6's tragic death.
The event is going to bring new Triumphs for Guardians to earn this year, something that's easier to track with the help of those quality of life changes to the UI from Forsaken. Fragmented Souls, a new item for us to collect, will be awarded by Amanda Holliday for completing bounties for her. What's the end goal of this collecting? Buying masks of course! As well as a brand new Legendary Auto Rifle called Horror Story.
I love that the masks are coming back to Destiny 2 with the Festival of the Lost again, and a Legendary weapon that's dedicated to the event is something I think a lot of us have wanted since it first began in Destiny 1.
New this year is an activity called the Haunted Forest. The event tasks us with jumping into this location and taking down as many enemies as possible. The deeper we go, the more enemies there are, and the harder they are to bring down. This almost feels like an endless dungeon mode that just scales up the difficulty until there's nothing that can survive against the one-shot boss. We'll have to wait and see what this looks like in practice.
That murder mystery we were warned about last week has also had some light shed on it. The victim is Master Ives and he's been taken out by someone who may have wanted to settle a score. In order to find out who the killer is we have to pursue a questline which will advance week by week. This sounds particularly cool because it's going to roll out slowly over time, and no one will know quite what's around the corner.
The Festival of the Lost starts next reset on October 16th, and will run until the 6th of November. Make sure you get everything you want out of it in that time. Let us know what you think of it all in the comments.
Image Source: Bungie
Destiny 2: Devils Ruin Review