Xur's Inventory Destiny 2 – October 26th To 29th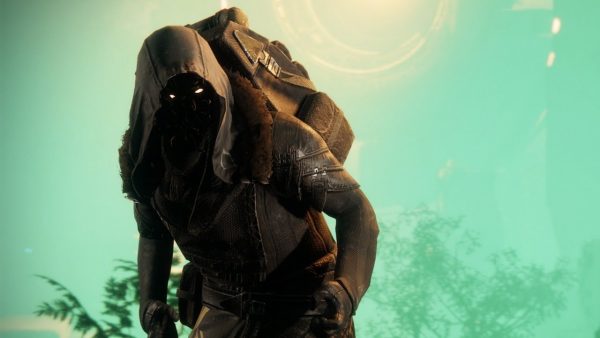 Xur has returned for another week of selling outrageously Exotic items to us for fairly reasonable prices. This week he's also appearing on the map which is a real plus, but just in case you can't find him he's on Earth, the EDZ, down near Winding Cove in a small cave near a Fallen Ketch. Let's dive in a take a look at those goods then.
Exotic Fusion Rifle: Telesto – 29 Legendary Shards
This is a returning Fusion Rifle from Destiny 1, best known for basically being the Needler from another popular Bungie IP. Telesto's stats are; a Charge Time of 780, Impact of 85, Range of 32, Stability of 81, Reload Speed of 82, Handling of 52, and a Magazine Size of 4. The hidden stats are; Zoom of 15, Inventory Size of 55, Aim Assistance of 46, and Recoil Direction of 66.
The Exotic perk, Unplanned Reprieve, makes the Fusion projectiles attach to enemies and explode with a delayed Void Blast. This is probably the best thing about the weapon, as it allows you to blow all of the shot into an enemy, watch them run away thinking they've survived, and then watch them blow up in glorious purple. The only other Perk you'll definitely see on this weapon is Harbinger's Pulse, which immediately reloads the equipped Kinetic and Energy weapons from reserves when you get multi-kills with Telesto.
We actually did an in-depth view of Telesto a little while ago, and suggest you check it out before buying it.
Exotic Hunter Gauntlets: Sealed Ahamkara Grasps – 23 Legendary Shards
This brilliant set of Gauntlets, included with the Warmind expansion, boost either Mobility or Resilience. The Exotic perk, Nightmare Fuel, reloads your currently equipped weapons with melee kills. This is quite handy, and could form part of a sweet Hunter build if you're looking to perfect one.
Exotic Titan Chest Armour: Actium War Rig – 23 Legendary Shards
This Chest Armour boost either Mobility, Resilience, or Recovery, very handy for anyone who wants to add to those stats to their build. The Exotic perk, Auto-Loading Link, reloads your equipped Auto Rifle steadily over time from your ammo reserves.
Exotic Warlock Gauntlets: Claws of Ahamkara – 23 Legendary Shards
These Gauntlets were added with Warmind, and as such they look beautiful, boosting Recovery greatly. The Exotic perk, The Whispers, grants you an additional melee charge.
This week is another week where there's a lot on offer and it's hard to choose. Obviously the best thing to do is to go for whatever will help your main character class, but if they're maxed out then work your way down in order of priority. For me, the best thing to do is to check the Destiny 2 companion app and see what I don't have in my collection. That way I can buy what I need in order to get the Triumph relating to Exotic weapons and armour.
Let us know what you pick up in the comments.
Destiny 2: Devils Ruin Review