Xur's Inventory Destiny 2 – June 29th To July 3rd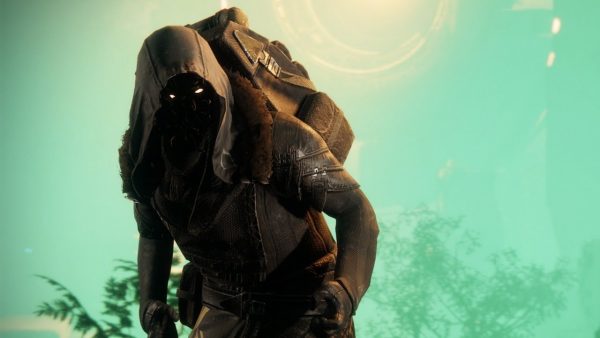 Xur is back in time for the free weekend and he's brought a right load of treasures, let's get into what he's flogging.
Exotic Rocket Launcher: Wardcliff Coil – 29 Legendary Shards
This thing is another weapons that's likely to have murdered you in the Crucible recently. It fires 60 Rounds Per Minute, has a Blast Radius of 55, Velocity 100, Stability 55, Magazine of 1, Reload Speed of 55, and Handling of 82. The hidden stats are; Zoom of 15, Aim Assistance of 80, and Recoil Direction of 60.
These are pretty damn exciting on paper, and they're only going to get better with the Perks, which is part of the reason Guardians use this thing so damn much.
The Exotic Perk, Mad Scientist, makes this weapon fire a volley of rockets. Interestingly it was also the centre of a controversial Raid glitch that players were abusing a while back. The rest of the perks are; Volatile Launch, which greatly increases Blast Radius, slightly decreases Handling Speed, and slightly decreases Projectile Speed. Extended Mag, which greatly increases Magazine Size, and greatly decreases Reload Speed. Mechanized Autoloader, which automatically reloads the weapon on ammo pickup. Finally Composite Stock, which slightly increases Stability and Handling Speed.
Honestly these perks only serve to enhance what is already there really, making for a Rocket Launcher that basically gives you a bombardment ability in Destiny 2. Very good.
Exotic Hunter Chest Armour: Lucky Raspberry – 23 Legendary Shards
This is some returning armour from Destiny 1. It increases Mobility greatly or Resilience, and the Exotic Perk, Probability Matrix, increases the chaining capabilities of Arc grenades and gives it a chance to recharge every time it causes damage.
Exotic Titan Helmet: An Insurmountable Skullfort – 23 Legendary Shards
This is some Destiny 2 original armour, increasing Resilience or Recovery. The Exotic Perk, Transfusion Matrix, means that Arc melee kills trigger health restoration and restore the melee charge. This is really useful if you're heavily involved with Faction Token grinding right now, as with higher renown you have less health regeneration, meaning Exotics like this are invaluable.
Exotic Warlock Gauntlets: Ophidian Aspect – 23 Legendary Shards
Here we have some Exotic Armour from the Curse of Osiris Expansion, and it increases Mobility or Recovery. The Exotic Perk, Cobra Totemic, makes your weapons and reload extremely quickly, and extends the range of your melee abilities.
All in all this week there is some very good Armour on show, but Wardcliff Coil is one of those weapons you really must have if you don't already. My recommendation is to always go with your main character class, and then simply buy for your collection. Now we have confirmation that collections will be a core part of Destiny 2 Forsaken you should be trying to get ahead as much as possible. Let us know what you buy in the comments.
Destiny 2: Devils Ruin Review