Xur's Inventory Destiny 2 – July 6th To July 9th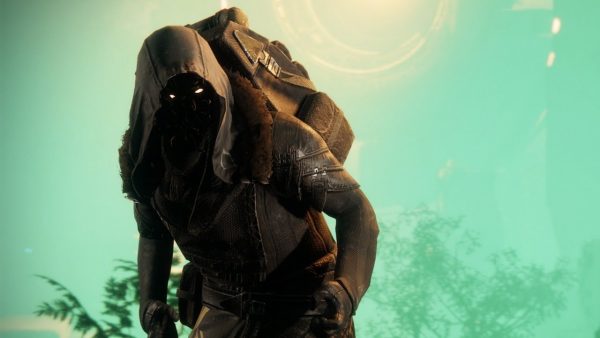 Xur has returned once again, and if you thought that you needed something better than that Future War Cult weapon you got this week then he's definitely got it. Let's take a look at Xur's inventory for this week.
Exotic Scout Rifle: Jade Rabbit – 29 Legendary Shards
Jade Rabbit is a Curse of Osiris Exotic, so there's a chance that you may not have it in your collection just yet. The weapon fires 150 Rounds Per Minute, has an Impact of 67, Range of 82, Stability of 46, Magazine of 10, Reload Speed of 59, and Handling of 29. The hidden stats are; Zoom of 20, Inventory Size of 30, Aim Assistance of 80, and Recoil Direction of 100.
These stats are weighted heavily towards dealing damage and impact, but there's a big penalty to how stable the weapon is. Let's have a look at the perks to see whether they sort Jade Rabbit out.
The Exotic perk, The Fate of All Fools, will return ammo to the magazine and deal bonus damage on the next precision shot if you chain together body shots. This is pretty great because you're going to need to aim for the body in order to actual make any consecutive shots. The rest of the perks are as follows; Polygonal Rifling, which increases Stability, Armour-Piercing Rounds, which slightly increases Range and deals additional damage to enemy shields and over penetrates, and Zen Moment, which increases Stability with every bit of damage caused.
Exotic Hunter Gauntlets: Mechaneer's Tricksleeves – 23 Legendary Shards
While these Gauntlets don't look incredible they do boost Mobility greatly. The Exotic perk, Spring-loaded Mounting, increases the ready and reload speed of Sidearms. If you switch to a Sidearm when critically damaged then you'll deal additional damage too.
Exotic Titan Gauntlets: Synthoceps – 23 Legendary Shards
Now these are some Gauntlets that look fantastic, and they boost Resilience or Recovery. The Exotic perk, Biotic Enhancements, increases melee lunge Range, and improves your melee and Super damage when you're surrounded by enemies.
Exotic Warlock Gauntlets: Karnstein Armlets – 23 Legendary Shards
These are Gauntlets that look bloody incredible! They increase Resilience or Recovery. The Exotic perk, Vampire's Caress, increases Resilience and Mobility from melee attacks, and they highlight injured enemies as well. Finally, melee kills will greatly restore your health.
If I had to tell you which Exotic to go for this week I would say the Jade Rabbit. There are some great Gauntlets on offer here but that weapon is too good to pass up. As always, you should go with what you need to collect in preparation for Destiny 2 Forsaken, but other than that get what you're main character is.
Destiny 2: Devils Ruin Review