Xur's Inventory Destiny 2 – June 28th To July 1st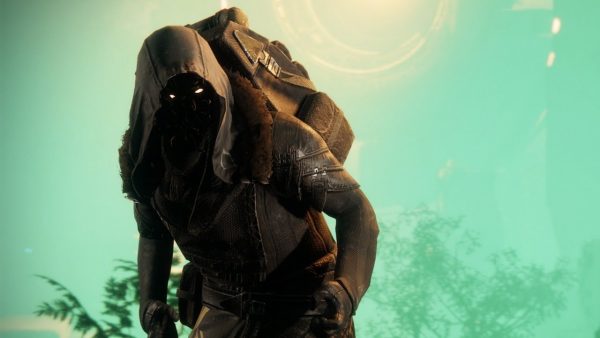 Xur has returned to the world of Destiny 2 again! This week he's headed to the Tower, hanging out in the Hanger behind the Dead Orbit vendor. Let's jump in and see what he's got with him this week. If you want to check out the Invitation of the Nine weeks then check those out here.
Exotic Pulse Rifle: Vigilance Wing – 29 Legendary Shards
We've already done our own analysis of whether Vigilance Wing is the best Pulse Rifle in Destiny 2, which you should definitely check out before buying it. We'll still cover a brief overview of its stats here for you though. The stats on Vigilance Wing are as follows.
Rounds Per Minute – 530
Impact – 33
Range – 68
Stability – 73
Magazine – 30
reload Speed – 46
Handling – 49
The hidden stats on Vigilance Wing are as follows.
Zoom – 17
Inventory Size – 55
Aim Assistance – 60
Recoil Direction – 79
The Exotic perk on Vigilance Wing, Harsh Truths, makes the weapon fire a 5 round burst with every shot. You'll also gain health regeneration and increased movement speed when a nearby ally is killed. The only other perk you're likely to see on Vigilance Wing is Last Stand, which improves your weapon performance and recovery when you're the last surviving member of your fireteam.
Exotic Hunter Boots: St0mp-EE5 – 23 Legendary Shards
These base game boots boost Mobility in more ways than you'd think. The Exotic perk, Hydraulic Boosters, increase your sprint speed and slide distance. The perk also improves all you're jumps; High Jump, Strafe Jump, and Triple Jump.
Exotic Titan Helmet: One-Eyed Mask – 23 Legendary Shards
This is some seriously coveted Forsaken armour, boosting Resilience or Recovery. The Exotic perk, Vengeance, marks the enemies that have dealt damage to you. If you then track down and kill that enemy you'll gain an overshield and increased damage.
Exotic Warlock Chest Armour: Chromatic Fire – 23 Legendary Shards
Yet more Forsaken armour, this one boosts Resilience or Recovery. The Exotic perk, Crystalline Transistor, creates an explosion in the element of your Subclass when you manage to make precision kills with Kinetic weapons.
Of course Xur also has his Fated Engram, which will give you an Exotic that you don't own already, and his Invitation as I mentioned earlier. If I had to push you for one Exotic to purchase I would go for that Hunter one. Those boots really do give you a massive boost in the movement department, and I can't emphasise how great it feels to be using them.
Let us know what you pick up from Xur this week in the comments.
Destiny 2: Devils Ruin Review