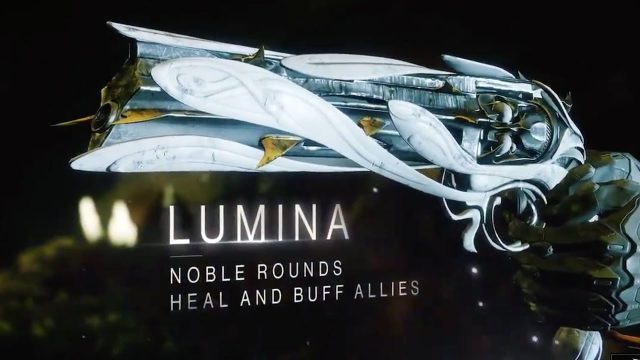 Yesterday Bungie released the trailer for Lumina, the brand new Exotic weapon that's dropping with Season of Opulence. This weapon has been long-awaited, because in terms of lore it's an incredibly interesting one, and should add a lot to the game.
If you haven't already checked out the trailer for Lumina, then take a look below. Otherwise everything else you read won't make much sense.
Alright, so we have a lot to unpack here with Lumina. Firstly, we already know that this weapon is the antithesis of Thorn, which appeared in Destiny 2 some time ago and is actually a Destiny 1 weapon originally. Thorn was annoying, and it hurt like hell. You could always tell you'd been shot by it because you'd be slowly dying, and you screen would have a sickening green tinge around the edges, just in case your death wasn't gruesome enough.
The text in the trailer starts with, "from the ashes of our past", which I think is a big old reference to the beginning of Destiny 2. As you all know, the game begins with the Tower being assaulted, and Guardians being all but destroyed by the Red Legion. The ashes I think the trailer is referencing are those from the destruction of the Tower. Now that we've rebuilt a bit, we've healed, and that's a big part of this weapon.
The next text in the trailer reads, "shines a weapon of hope", which is pretty easy to figure out when you watch the rest of the trailer. However, I do want to add that the weapon being a beacon of hope to Guardians in the aftermath of both the Red Legion, and then Cayde-6's death in Forsaken, is a welcome change from the doom and gloom that seems to plague every Destiny 2 expansion.
When the trailer finally shows the weapon and reveals what its Exotic perk does, it's a sight for sore eyes. Lumina has the ability to fire Noble Rounds, which will heal and buff your allies. I think this perk is incredible, because as far as I know it's the first one that you can use to actively heal other Guardians with a weapon. Other Exotic weapons such as Crimson will heal your Guardian, but they don't do anything to help your allies. As someone who definitely likes to play the support character, this is going to be an Exotic that I'm mainlining all the time.
The next words in the trailer are, "band together", and, "light up the darkness" which I think are both pretty normal for a Destiny 2 video. But they could indicate that we need to work together in order to get Lumina. There are other Exotic quests such as the one for Rat King and even Outbreak Perfected that are not only easier with other Guardians, but basically require them. I hope that Lumina's Exotic quest doesn't require a fireteam because I'm primarily a solo Guardian.
Let us know what you think of Lumina so far, as in before it drops with the weekly reset, in the comments. We'll be posting a guide for how you acquire the weapon later on today or early tomorrow once all the details have been fleshed out.
Image Source: PlaystationLifestyle