Xur's Inventory Destiny 2 – July 26th To 30th 2019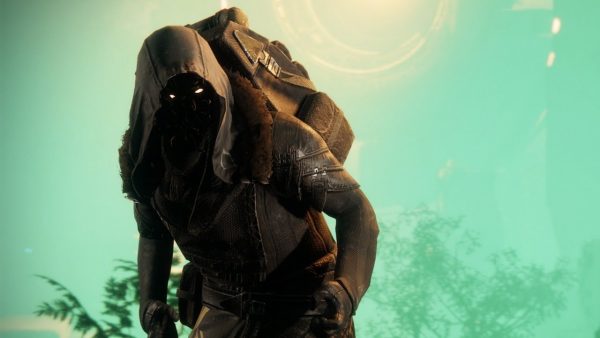 Xur is back in the world of Destiny 2 once again! This week he's hanging out on Earth in the EDZ, over on Winding Cove. Drop into spawn nearby and head to the Fallen Ketch that's been smashed into the side of a cliff. Xur is at the top of a weird and almost unintentional jumping puzzle. Let's dive in and check out what he's selling.
Exotic Sniper Rifle: D.A.R.C.I – 29 Legendary Shards
We've already done our own in-depth analysis of D.A.R.C.I which you should check out before buying the weapon. However, we'll still look at the stats and perks briefly here for you. The stats on D.A.R.C.I are as follows.
Impact – 55
Range – 46
Stability – 78-96
Magazine – 7
Reload Speed – 46
Handling – 82
The hidden stats on D.A.R.C.I are as follows.
Zoom – 40
Inventory Size – 6-
Aim Assistance – 60
Recoil Direction – 110
The Exotic perk on D.A.R.C.I, Personal Assistant, allows you to view your enemy's health and other critical information when viewing them through the scope. The only other perk you're likely to see on D.A.R.C.I, with random rolls on, is Target Acquired, which improves target acquisition and deals significantly more precision damage while Personal Assistant is active.
Exotic Hunter Helmet: Wormhusk Crown – 23 Legendary Shards
This Helmet looks awesome, and was added with the Warmind DLC, boosting Mobility or Recovery. The Exotic perk, Burning Souls, gives you a small boost to health and shield when you Dodge. I've used this Helmet a lot, and I can tell you that this Exotic perk is extremely useful in a jam.
Exotic Titan Chest Armour: Armamentarium – 23 Legendary Shards
Another Warmind Exotic, this Chest Armour boosts Resilience or Recovery. The Exotic perk, And Another Thing, grants you an additional grenade charge. While this isn't super powerful, it's also not super useless. If nothing else, this is good to have in your collection.
Exotic Warlock Chest Armour: Vesper of Radius – 23 Legendary Shards
This Chest Armour was added with Curse of Osiris, and boosts Resilience or Recovery. The Exotic perk, Planetary Torrent, makes Rifts release an Arc shockwave when cast. When you're surrounded by enemies your Rift energy will also recharge faster.
Our Take
This week is just not very exciting. However, you could also buy an Engram from Xur to try to get an Exotic you don't already have, or progress along the Invitation of the Nine questline. As always, buy whatever isn't in your collection, because building that up is very important.
Let us know what you think of Xur's inventory this week in the comments.
Destiny 2: Devils Ruin Review