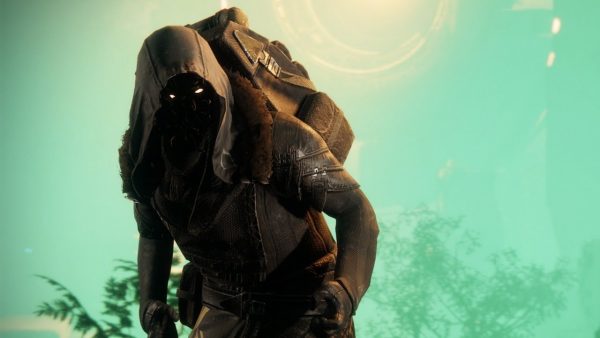 Xur is back in the game! Well he's back in Destiny 2, and he's got some really great Exotics with him. This week you can find him over on Io, in Giant's Scar. Let's dive in and see what he's got on him this week.
Exotic Trace Rifle: Coldheart – 29 Legendary Shards
Coldheart used to be a Playstation 4 exclusive Exotic, but I'm pretty sure everyone can access it now. We'll be doing an in-depth look at Coldheart over the next few days, but for now we'll cover the perks you'll definitely see on it, and the stats. The stats on Coldheart are as follows.
Impact – 6
Range – 73
Stability – 73-91
Magazine – 101
Reload Speed – 37-55
Handling – 32
The hidden stats on Coldheart are as follows.
Zoom – 16
Inventory Size – 60
Aim Assistance – 100
Recoil Direction – 100
The Exotic perk on Coldheart, Cold Fusion, makes it shoot a steady cold-fusion powered beam at enemies. The only other perk that you'll definitely see on it, Longest Winter, makes Coldheart's laser to exponentially more damage the longer it's hitting an enemy for. With random rolls, it's unlikely that you can rely on any other perks.
Exotic Hunter Gauntlets: Aeon Swift – 23 Legendary Shards
These Gauntlets were added with Curse of Osiris, boosting Mobility, Resilience, or Recovery. The Exotic perk, Aeon Energy, grants Grenade energy to Warlocks, Melee energy to Titans, and Dodge energy to Hunters when dodging if they're int he Aeon Cult. Other allies will receive a fraction of the energy.
Exotic Titan Helmet: Eternal Warrior – 23 Legendary Shards
Eternal Warrior was added with Warmind, boosting Resilience. The Exotic perk, Resolute, gives you an overshield when activating Fists of Havoc.
Exotic Warlock Chest Armour: Starfire Protocol – 23 Legendary Shards
This base game armour looks great, and boosts Resilience or Recovery. The Exotic perk, Fusion Harness, grants an additional Fusion Grenade charge. Grenade energy recharges from empowered damage as well. Finally Rift energy is granted from Fusion Grenade kills.
Our Take
This week we would really recommend checking your collection and buying what you don't have. It will help with Moments of Triumph 2019 we swear. Otherwise, see what you need, maybe you want to try the Invitation of the Nine, or maybe you want to try your luck with an Engram from Xur.
Let us know what you pick up in the comments.