Xur's Inventory Destiny 2 – July 20th To July 23rd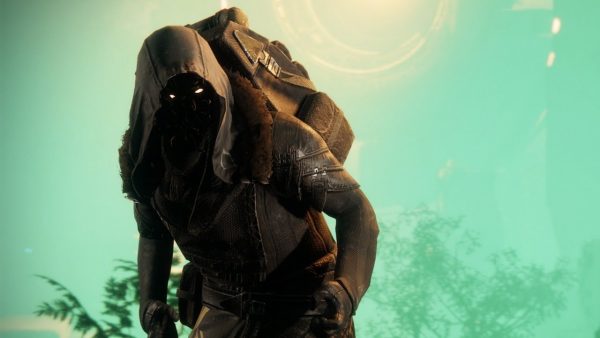 Xur has arrived on Io this week, which is pretty great for anyone wanting to make the most of Faction Rallies while it's still on. Let's have a look at what Exotics he's got, bear in mind that you should be collecting Exotics for the Moments of Triumph points you can earn.
Exotic Trace Rifle: Coldheart – 29 Legendary Shards
Originally a PS4 exclusive, this Trace Rifle isn't as good as its fiery equivalent, Prometheus Lens. It fires 1000 Rounds Per Minute, has an Impact of 6, Range of 64, Stability of 64, Magazine of 95, Reload Speed of 37, and Handling of 42. The hidden stats are a Zoom of 16, Inventory Size of 60, Aim Assistance of 100, and Recoil Direction of 90.
These stats are pretty good, but they're not amazing. They sit more in the middle than anything else, though the perks lift it up slightly.
The Exotic Perk, Cold Fusion, makes this the only weapon in Destiny 2 to fire a cold-fusion beam at the enemy. The rest of the perks are; Extended Barrel, which increases Range but decreases Handling Speed, Extended Battery, which increases Magazine Size, Longest Winter, which causes the beam to do more damage the longer it's being used on an enemy, and Hand-Laid Stock, which increases Stability.
We'll do a proper analysis of this weapon later this weekend, but for now you can see it's a bit of a poor man's Prometheus Lens. Still, if you don't have it in your collection I would suggest buying it now.
Exotic Hunter Helmet: Graviton Forfeit – 23 Legendary Shards
This creepy Helmet is from the Curse of Osiris DLC, and increases Recovery or Mobility. The Exotic perk, Vanishing Shadow, increases the duration of invisibility effects, recharging melee while you're invisible.
Exotic Titan Helmet: Helm of Saint-14 – 23 Legendary Shards
This Helmet looks impressive, increasing Resilience and Recovery. The Exotic perk, Starless Night, makes your Ward of Dawn blind any enemies who enter it. Any guarding you do with Sentinel Shield will also temporarily blind enemies.
Exotic Warlock Chest Armour: Vesper of Radius – 23 Legendary Shards
These are some very fancy garments from the Curse of Osiris DLC, increasing Recovery, or Resilience greatly. The Exotic perk, Planetary Torrent, releases an Arc shockwave when rifts are cast. you'll also find that rift energy recharges faster when you're surrounded by enemies.
This week it is all about the collection, so grab anything you don't have to get those Moments of Triumph stacked up before next week. Stay tuned for our in-depth look at Coldheart later this weekend, but if you're curious now I really don't think it's the best Exotic Trace Rifle.
Destiny 2: Devils Ruin Review