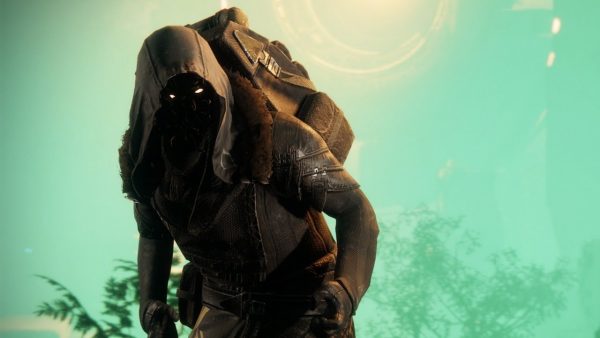 Xur has returned to brighten our world just a little more in Destiny 2. This week he's hanging out on The Rig, on Titan, but he's not that easy to find. Head there and keep an eye out for the Guardians gathering around in one spot, and failing that just go around looking in every container until he surprises you so much that you quit to orbit. Let's jump in and see what he has this week.
Exotic Auto Rifle: Monte Carlo – 29 Legendary Shards
We'll have a much more in-depth look at Monte Carlo up on the site soon, but for now we'll cover the base stats and perks to give you an idea of what you might be purchasing.
Stats
Impact – 21
Range – 55
Stability – 69
Handling – 82
Reload Speed – 81
Rounds per Minute – 600
Magazine – 63
Hidden Stats
Aim Assistance – 50
Inventory Size – 52
Recoil Direction – 80
Zoom – 15
Perks
Intrinsic Perk: Monte Carlo Method – When you deal damage with Monte Carlo it'll reduce your melee cooldown, and grants a chance to refill your melee charge completely with each kill
Markov Chain – Melee kills and kills with this weapon increase the damage Monte Carlo does, and melee kills will grant ammo for it
Exotic Hunter Leg Armour: Orpheus Rig – 23 Legendary Shards
This Exotic is great for Void Subclass users, which is definitely me. The Intrinsic perk, Uncanny Arrows, grants ability energy for every enemy you tether with Deadfall Anchors. Your Moebius Quiver also has more shots.
Exotic Titan Chest Armour: Actium War Rig – 23 Legendary Shards
This is a really great Exotic, one that you definitely need in your arsenal as a Titan main. The Intrinsic perk, Auto-Loading Link, will steadily reload a portion of the Auto Rifle or Machine Gun you have equipped from reserves. Forget manual reloads.
Exotic Warlock Helmet: Verity's Brow – 23 Legendary Shards
A really gross, just so gross, Helmet. The Intrinsic perk, The Fourth Magic, boosts Grenade recharge rate for you and any nearby allies with each Energy Weapon kill.
Our Take
Wow, well this is actually a better week than most. I can't tell you how good Monte Carlo is, it's just the best. If you don't run with an Exotic Auto Rifle right now, then you will after you purchase this. With that said, all of the Exotic Armour options this week are also brilliant, but choosing between them is going to be hard if you don't have the Legendayr Shards for all of them. As always, we advise buying what you don't already have for your collection, but get Monte Carlo if nothing else.
Let us know what you do buy in the comments.