Xur's Inventory Destiny 2 – December 21st To 25th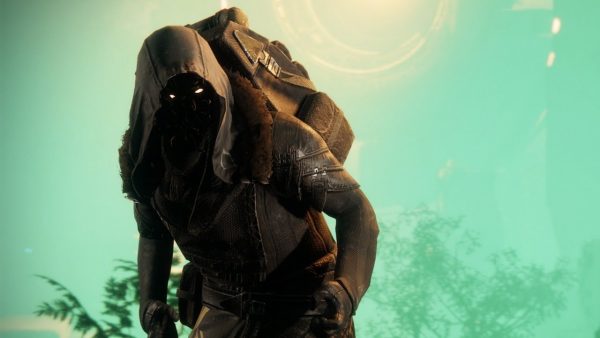 Once again Xur is in the system, bringing with him a whole host of Exotic goods that you can purchase in order to help you progress on your long journey to Power Level 650.
This week we've got it easy finding Xur, he's popped into the Tower. This is also really useful for baking goods for The Dawning, since you don't need to travel to one extra place this week, just the same place as most of the vendors you'll be delivering to. Let's take a look at what he's brought with him.
Exotic Fusion Rifle: Merciless – 29 Legendary Shards
This Fusion Rifle is from the base game of Destiny 2, but it still rocks! The stats on Merciless are; Charge Time 900, Impact of 75, Range 45, Stability 39, Magazine Size 8, Reload Speed 49, and Handling 47. The hidden stats are; Zoom 15, Inventory Size 36, and Recoil Direction 64.
The Exotic perk on Merciless, Conserve Momentum, make this weapon charge faster when you hit enemies but don't kill them. the effect stacks until you do eventually kill an enemy. As you can imaging this is pretty brutal when taking on enemies with loads of health, so run with it in difficult activities. The only other perk that's special on Merciless is Impetus, which increases damage if you reload immediately after a kill.
We'll be doing our own write up on Merciless while you can acquire it from Xur, just in case you need a more in-depth opinion. Keep an eye out for it.
Exotic Hunter Helmet: Knucklehead Radar – 23 Legendary Shards
This is a Helmet that's made the move from Destiny 1, and it's incredible, boosting Resilience or Mobility. The Exotic perk, Upgraded Sensor Pack, gives you radar while aiming, something that normally disappears. Your radar will also be enhanced while you're crouching.
Exotic Titan Gauntlets: Aeon Safe – 23 Legendary Shards
These Gauntlets look stunning, they were added with Curse of Osiris. Aeon Safe greatly boosts Resilience, or boosts Mobility. The Exotic perk, Aeon Energy, grants the following to nearby Aeon Cult allies when summoning Barricade; Grenade energy to Warlocks, Barricade energy to Titans, and Dodge energy to Hunters. Any other allies will get a fraction of the shared energy.
Exotic Warlock Helmet: Apotheosis Veil – 23 Legendary Shards
This Helmet, again, is gorgeous, and was added with Warmind. Apotheosis Veil boosts Resilience or Recovery, and the Exotic perk, Insatiable, regenerates your health, grenade, melee, and Rift energy when you activate your Super. Any nearby allies will have their class abilities regenerate faster at the same time.
Personally I would go for whatever you don't have, as I always say. This is to help boost your collections and work towards those Triumphs. However, if you're pushing me for a decision, Merciless really is a great weapon. With game modes like Gambit now in the mix, a Fusion Rifle like this is particularly brilliant, and can help out in clutch situations.
Let us know what you pick up in the comments.
Destiny 2: Devils Ruin Review