Iron Banner Season 5 Detailed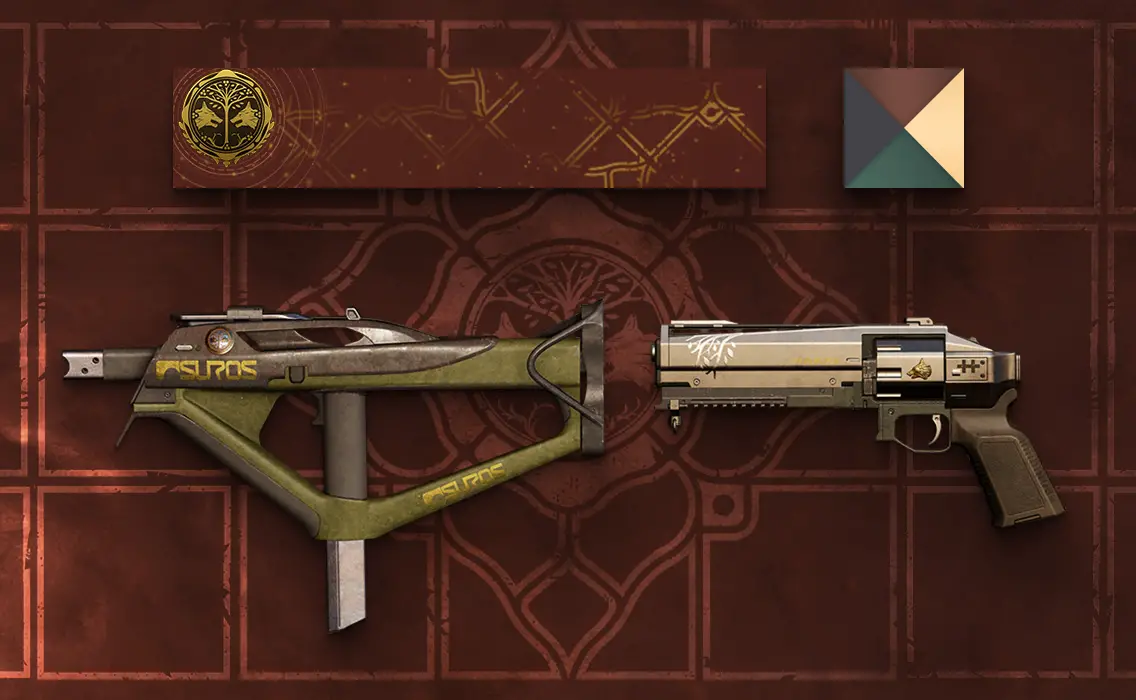 Bungie have revealed the details about the Iron Banner, the first for the Season of the Forge (Season 5). The event is always something that brings guardians together in terms of activities, since it's where you can earn some really powerful rewards.
Iron Banner goes live for the last week of The Dawning, which is the 25th of December, until the 1st of January. The best thing about this is that Iron Banner is live during The Dawning, meaning you can earn loads of Essence of Dawning and weapon-related ingredients while grinding for Legendary loot. Eve Levante will also no doubt have some bounties that can be completed in Iron Banner which will help you bake everything you need to before The Dawning ends.
As is usual with Iron Banner there will be brand new armour sets to earn, as well as two specific weapons that you can unlock to purchase from Lord Saladin through playing matches. The new armour is below, and while it isn't as fabulous as it has been in previous seasons, I think it still looks pretty great.
The Hunter armour is what I'll be grinding to get, just because that's my main Class. I really like the hood and the Gauntlets, but the Leg Armour looks slightly dopey. At the end of the day it's all about being able to show off that you got everything for the event, so if you're like me you'll be playing about 100 Iron Banner matches or more.
The two weapons you can buy from Lord Saladin in this year's Iron Banner are the Legendary Submachine Gun: Hero's Burden, and the Legendary Hand Cannon: Crimil's Dagger. Both of these are returning weapons from Year 1 of Destiny 2, but it's likely that the stats and perks will have seen an upgrade, as well as the random roll treatment.
This year Iron Banner bounties are going to generate amazing rewards. These should be dropping around your Power Level, but probably a little above. This makes this year's Iron Banner the perfect way to boost your characters up to be Raid ready.
I don't know about you but I thought the steep jump in Power Level required to access Forges was quite intense. Iron Banner will make it far easier to earn the rewards you need to hit Power Level 610 in order to truly access the Black Armoury content. Many Guardians kicked off about the high Power Level requirement and Bungie did lower it, but there's definitely still a barrier for those Guardians who can't play as much as they'd like to.
As a final thought for you Guardians who stay away from PVP usually, please don't. You'll be doing yourself a disservice by avoiding Iron Banner. The rewards are always great and always beneficial. the Crucible is a tough place, and the Iron Banner can be too, but it's all about the grind for those rewards. Try to see it less like a group of matches that you have to win, and more activities that you can win or lose, but you need to play through in order to boost your progress in 2019.
Let us know if you're excited about the Iron Banner this year in the comments. If you're a Guardian who has the time to play on Christmas Day then please know we envy you greatly. We here at Destiny News Hub wish you a Merry Christmas.
Image Source: Bungie
Destiny 2: Devils Ruin Review