Rockstar Riots Final To Be Streamed From Bungie HQ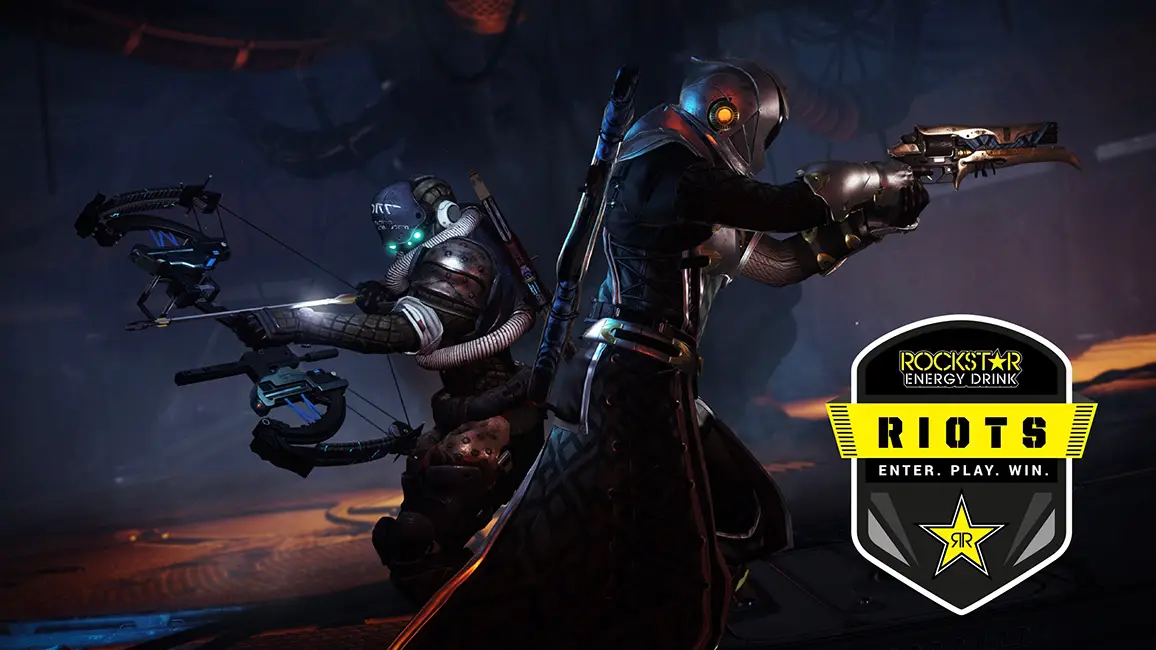 The finals of the Rockstar Energy Drink competition, the Ultimate Destiny 2 Showdown, will be streamed directly from Bungie HQ. The finalists feature a lineup of exceptional Guardians who have all worked incredibly hard to get to this point. The final rounds of the competition will show some incredible gameplay, and give the finalists a chance to win some amazing prizes.
Rockstar Energy Drink has been sponsoring the Destiny 2 Forsaken competition series, an 8 week run of competitions revolving around Destiny 2 Forsaken. By playing Guardians can earn not just the reputation and rewards they expect from the game, but also exclusive prizes. Any Guardians who made it to the final have also been flown out to Washington, USA, where they'll compete live on Twitch from bungie HQ.
The opening round of challenges was as follows:
This round was open to the entire community and saw Guardians competing for prizes and in-game rewards.
The second round, the Legendary Round, was as follows:
Week 4 – Crucible
Week 5 – Strikes
Week 6 – Gambit
During the Legendary Round Guardians competed for premium prizes. The top 200 from each pool of players for each week were entered into the Qualifier round.
The third round, The Qualifier Round, was as follows:
The top 600 players from the Legendary Round competed here for 1 of 4 seats to the final round, which would see them compete from Bungie HQ
On the 18th of December, 1 PM PT, we will be able to watch the final round on Bungie's Twitch channel. The four players from the community who have made it through the last seven weeks are competing alongside some big players. The teams are;
Team LUCKYY
LUCKYY
YCDA
BORCHARDT
IMPULSEA27
Team BW
BW
VERTIGHOST
GUIDINGLIGHT
NEZU
The game is Gambit, and both teams will be competing for ultimate glory and bragging rights. The four players made up from the community will complete the teams. they'll most likely be split up on the day.
Prizes in the past have included gaming chairs, headsets, controllers, customised PCs, merchandise, and even an Alexa Ghost! The prize for those heading to Bungie HQ is the trip itself, but I expect there will be some additional prizes for all of the community members who have made it this far. Those prizes may well be random items from the Bungie office, but to us guardians those are worth more than any amount of money.
Tune into the Twitch stream through this channel and be sure you don't miss a thing by following it now. Let us know what you think of the competition in the comments.
Image Source: RockstarEnergyDrink
Destiny 2: Devils Ruin Review