Xur's Inventory Destiny 2 – December 28th To January 1st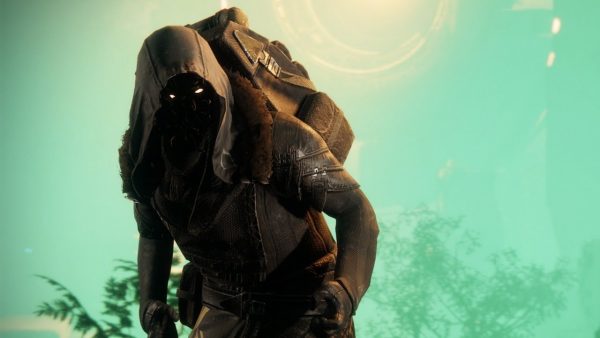 It's Xurmas! Well it's Christmas time and Xur is here so I think that counts. The creepy Exotic vendor has come back to us, this time he's camped out on Titan, close to the landing zone near Sloane. Head from spawn to the lower level and into a tiny room, that's where you'll find him. Let's check out what's he's brought with him.
Exotic Sniper Rifle: D.A.R.C.I – 29 Legendary Shards
D.A.R.C.I is actually a really great Sniper Rifle, and we've done our own in-depth look at it before. Check that out if you want more of a look that you get here.
The stats on D.A.R.C.I are; Impact 55, Range 37, Stability 78, Magazine Size 5, Reload Speed 64, and Handling 78. The hidden stats are; Zoom 40, Inventory Size 60, Aim Assistance 60, and Recoil Direction 100.
The Exotic perk, Personal Assistant, shows you health and other critical information when you aim at an enemy through the scope. The other perk you'll probably be seeing on D.A.R.C.I is Target Acquired, which makes it have better target acquisition and deal significantly more precision damage when Personal Assistant is active.
Exotic Titan Gauntlets: Ashen Wake – 23 Legendary Shards
These were added with Warmind and the looks make it obvious. They boost Resilience greatly, and the Exotic perk, Bring The Heat, makes Fusion Grenades throw faster and explode on impact.
Exotic Hunter Chest Armour: Ophidia Spathe – 23 Legendary Shards
Another Warmind Exotic, boosting Mobility greatly, or Recovery. The Exotic perk, Scissor Fingers, gives you two knives for every charge.
Exotic Warlock Helmet: The Stag – 23 Legendary Shards
This Helmet is a Curse of Osiris addition, but it's one of the better-looking ones, boosting Recovery greatly. The Exotic perk, Dearly Departed, grants Rift energy when you're critically wounded, and creates a healing Rift over your corpse when you die.
As always, consult your collections and buy what you don't have. It's imperative that you complete your Triumphs and Collections, but only if you can't buy something that helps you out right now. Let us know what you got in the comments.
Destiny 2: Devils Ruin Review