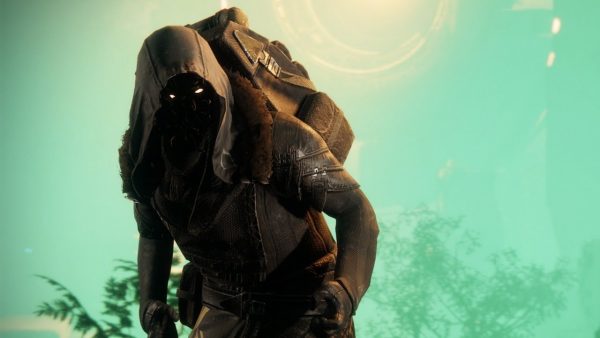 Last week was not a great week for Xur. He didn't deliver on the goods we wanted, and that was a little disappointing. However, this week he's got some better gear, and now he's back in the system for us to pick up what we need from him. This week Xur can be found on Titan, near the Rig Landing Zone. Let's dive in and take a look at what he has.
Exotic Sniper Rifle: D.A.R.C.I. – 29 Legendary Shards
We've already done our own overview of D.A.R.C.I. and have covered everything it does, including some secret abilities. We recommend you check that article out before purchasing the weapon, but we'll go into the stats and perks briefly here too. The stats on D.A.R.C.I. are as follows.
Impact – 55
Range 46
Stability – 78-96
Magazine Size – 7
Reload Speed – 46
Handling – 82
The hidden stats on D.A.R.C.I are as follows.
Zoom – 40
Inventory Size – 60
Aim Assistance – 60
Recoil Direction – 110
The stats on D.A.R.C.I make it a perfect Sniper Rifle in it's own right, but the Exotic perk, Personal Assistant, makes it even better. This perk reveals the health and other critical information about an enemy simply by aiming at them. The only other perk you're likely to see on the Sniper Rifle, Target Acquired, improves target acquisition when Personal Assistant is active, making it deal a significantly increased amount of damage.
Exotic Hunter Chest Armour: Gwisin Vest – 23 Legendary Shards
This armour is from the Forsaken expansion, boosting Mobility or Resilience, and it looks like something out of Avatar: the Last Airbender. The Exotic perk, Roving Assassin, restores more Super energy for every Spectral Blades kill you make before going into stealth.
Exotic Warlock Gauntlets: Winter's Guile – 23 Legendary Shards
These Gauntlets boost Recovery, and are base game armour. Not so fancy as the Hunter armour this week then. The Exotic perk, Warlord's Sigil, increases melee damage when you eliminate enemies with melee attacks. this is a looping boost that kind of makes more sense for PVE, but I think if you had the rhythm of shooting and punching down in the Crucible you could definitely take advantage of it.
Exotic Titan Leg Armour: Antaeus Wards – 23 Legendary Shards
This armour is also from the Forsaken expansion, which is nice to see in Xur's inventory. The Exotic perk, Reflective Vents, provides an improved slide. When you're sliding projectiles will be reflected, and reflecting projectiles will grand you Super energy.
This week we also have an Invitation of the Nine for you to pick up. We'll do a full article on what you need to do in order to progress through this quest step over the weekend, but if you want to catch up on Invitation of the Nine week 1 or Week 2 then use these links.
If you need some advice as to what you should buy, our suggestion is the Forsaken Exotics. These are the newest, and if you don't have them yet then that's probably because they're the rarest. Stocking up on them now will bolster your collection. Let us know what you pick up from Xur in the comments.