Destiny 3 Rumours Surface And Season Of Opulence Could Add Hawkmoon And Dark Drinker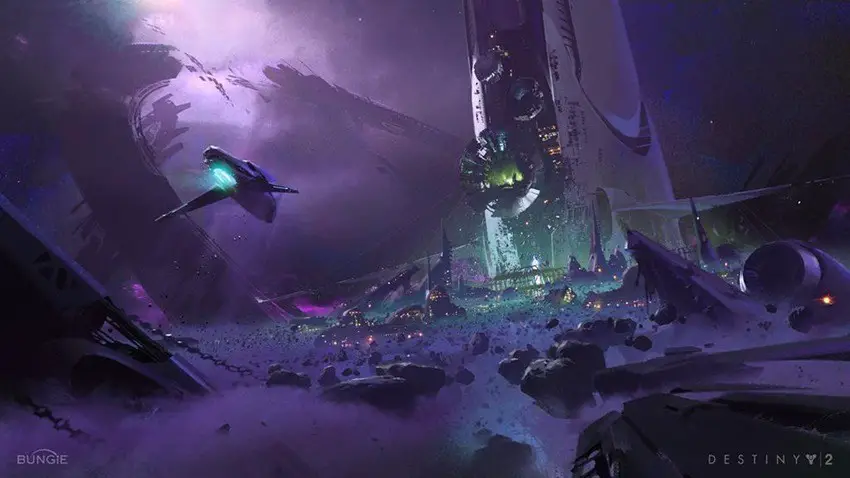 Over the last week or so some very interesting rumours have been surfacing around the internet, first starting on 4Chan and eventually making their way over to the Destiny Subreddit. These rumours concern the future of Destiny 2, as well as some details about Destiny 3 from a fairly credible source.
Just like with the last round of Destiny 3 rumours these most recent ones come courtesy of AnonTheNine. This source has correctly predicted a number of things in Destiny 2, so I think it's safe to look at the following rumours with a mindset that they are broadly accurate, if not specifically accurate in some places.
Destiny 3 Rumours
Destiny 3 is said to introduce a new alien race of enemies, astrodemons, known as The Veil. In appearance these enemies have dark green skin and sharp claws. They're also supposed to stink of wet earth according to Ada-1's mother in lore entries from Black Armoury.
The Veil are also said to be true servants of The Darkness, that ominous force that's been chasing the Traveller since the beginning of the Destiny universe. As such they're of equal power to the Guardians, meaning they're probably the toughest enemies we've ever seen.
The Veil are the race of enemies in those pyramid-like ships seen in Destiny concept art and at the end of Destiny 2's campaign when the Traveller awakens. Apparently they're attracted to the Light the Traveller emits because their god was killed in a war with the forces of the Light. They intend to resurrect their god by siphoning the Traveller's Light, which isn't great news for Earth.
Interestingly there's also some general speculation scattered in with these rumours, but presented as fact. The rumours surround a brand new 12 player raid, as well as Aphelions and Calus in the game. However, it's pretty unlikely that Bungie would ever make a 12 player raid, mostly because it would need to be dumbed down a lot. There's also supposed to be some sort of alliance between the Cabal and the Fallen, but nothing definitive was really discussed.
One final caveat to these rumours is that they were actually written by ShadowOfAnonTheNine, which is a different user to AnonTheNine, who was asked by Bungie to was up on the rumour spills. However, these rumours were shared before that, and have now been posted by another person.
Destiny 2 Penumbra (Season of Opulence)
The next part of these rumours concerns Destiny 2's final season for its first annual pass. On a side note Destiny 2 will apparently be getting another annual pass once this one is over. The second annual pass will feature another Forsaken-style expansion, but it's meant to be even more ambitious than that expansion.
Destiny 2 Penumbra, the final season for Destiny 2's first season pass, will supposedly take Guardians back to The Leviathan, where the game's initial raids were located. Here Guardians will uncover the source of Emperor Calus' power. This seems likely since Bungie have previously said that this next season will add a next 6 player activity with an escape room theme.
The final part of these Destiny rumours is that Season of Opulence will add two new Exotic weapons back into the game from Destiny 1; the Hand Cannon Hawkmoon and the Sword Dark Drinker. A new sister weapon to Hawkmoon will also be added according to the rumours, Rose.
A lot of this information could be changed by this point. Apparently all of this was discovered early on in the development process, meaning a bunch of creative changes could have been made since then. Let us know what you think of these rumours in the comments.
Image Source: Critical Hit
Destiny 2: Devils Ruin Review