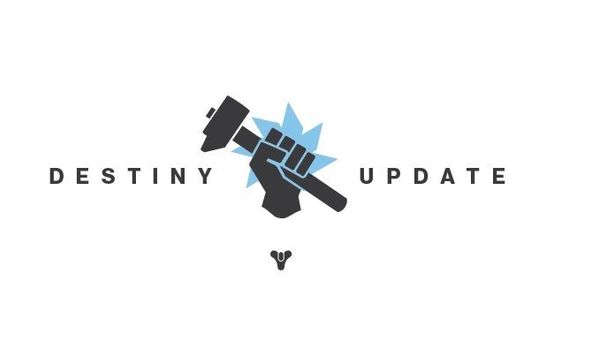 One of the members of the DestinyTheGame Subreddit had a lot of fun yesterday with an April Fool's joke. The details of said joke were an entire post covering, in great depth, a patch being made to Destiny 2. This patch had a lot of notes, and all of them were complete nonsense, mostly revolving around either non-additions, or completely ridiculous abilities that serve no purpose, or are utterly unbalanced.
The full patch notes for this joke are laid out below, give them a read.
Class Changes
Hunter
Using cutting edge technology, Hunter throwing knives now deal a smidge more damage.
Hunters can now place Traps to lure out enemy targets. Captured targets are unable to move until the Trap is destroyed.

PvE: Fallen require Rainmaker consumables. Vex require Simulation Seeds. Cabal require Gunsmith Parts. Taken require Evanescence CDs.
PvP: Other hunters are immune to Traps. Warlocks require a Fake Engram costing 5 Legendary Shards. Titans require a sign saying "FREE TRAP".

Hunters can no longer jump more than once. That was a bug. You can't jump from thin air, people.
As a Quality-of-Life change, all Hunters will now automatically Blade Barrage when they would otherwise die, instead killing their attacker, their attackers attacker, their attackers favorite burger joint and any opponents that haven't finished loading into the gameplay space yet.
In order to maintain class identity, all Hunter armor has been forced back to Mobile armor. This change is retroactive to all currently owned pieces of Hunter equipment, including class items.
Titan
PUNCH NOW EVEN MORE PUNCH WHEN HOLDING PUNCH BUTTON.
IF WARLOCK MAKE PRETTY FIRE WINGS THAT HURT, PUNCH GROUND WITH ZAP SO WINGS GO AWAY.
IF COOL CAPE PEOPLE THROW SPIKY THINGS, GO PUNCH WARLOCK AGAIN INSTEAD.
THE VECTOR V OF SENTINEL SHIELD CAN NOW BE SET VIA HORIZONTAL PLAYER INPUT DURING THE INITIALIZATION OF THE ABILITY RATHER THAN BEING A CONSTANT RELATIVE TO VISUALS AT THE TIME OF ACTIVATION OF THE ABILITY.
FIRE KNEE NOT HURT BAD GUYS. USE FIST INSTEAD. FIST NOW BETTER. FIST LIKE TITAN KNEE AND TWO AND TWO SPIKY THINGS.
Warlock
Warlock robes now have a bit more layers of things.
Fusion Grenades now deal a tad more damage.
Fixed an issue where Cataclysm would not cause Nova Bomb to track into a wall.
Dawnblade users will now be required to repeatedly tap their super button(s) in order to flap their Dawnblade wings to fly. Failing to do so in a steady rhythm will result in the Warlock plummeting to the ground and taking fall damage.

For players whose system supports Voice Control, this can also be done by saying the word "flap" instead.

Getaway Artist now works with any Warlock subclass. Arc subclasses retain the current functionality, converting the Warlocks grenade into a supercharged Arc Soul. Solar subclasses summon an Arc Rock, and Void subclasses summon an Arc Jazz.
Gambit Prime
Here at Bungie, we believe in openness and inclusion. When we launched Season of the Drifter, we failed to properly accommodate for all players to feel respected playing Season of the Drifter, and we would like to apologize for this mistake. The following changes have been made to Gambit Prime in order to better include all kinds of players. Changes to normal Gambit matches and the Tower will follow in a future patch.
Drifter will no longer enforce a binary gender stereotype at the start of a Gambit Prime match. Genders have been expanded to include:

Brother
Sister
Fist
Cabal Dropship

The following effects have been added as a bonus when having 15 Perk points active for the given Gambit Prime armor set:

Invader: You will no longer always spawn within the reticle of the enemy Hunters Golden Gun.
Collector: There is now at least a tad higher chance that the dude with 2 pieces of Invader gear and an Aeon Swift won't pick up the motes from the enemy you just shotgunned at point blank range.
Sentry: Every single Taken enemy on the map will no longer snipe you when you approach the same realm of existence as them.
Reaper: Every single enemy on the map that isn't Taken will no longer snipe you when you approach the same realm of existence as them.
Sandbox
Recently, we have received increased feedback that Destiny 2 is giving up some of its fun, entertaining gameplay elements in favor of a more balanced environment. We here at Bungie agree that video games have always and should remain focused on providing a fun experience, rather than a perfectly balanced one. With this in mind, all strike and raid bosses have had googly eyes put on them.
The Dreaming City
"Bad Luck Protection" has been implemented for the Dreaming City cosmetic drops obtained through various activities within the city.

In the interest of fairness, all players will start with no protection after the patch.
Raids
Upon defeating a Raid boss, the game will now freeze and Matthew Mercer will ask the fireteam "How do you want to do this?" at which point several impressive cinematic kills will be made available to the player who landed the killing blow.
Black Armoury Forges
In order to make Forges feel challenging during current and future seasons, the modifier Grounded is now active within all Forges at all times.
Crucible
Story Progression
Petra has decided to have "the talk" with the other Awoken of the Dreaming City. When she said Mara was "between worlds", she actually meant "relationships". Mara and her have gotten a divorce, and Mara isn't going to be coming back for a while.
Toland the Shattered was crashing in Maras Throne World, and Petra has kicked him out after repeatedly telling him to put himself back together. It finally paid off, and he is now simply known as "Toland".
The best thing about these 'patch notes' is that the community loved them. A lot of Guardians posted their own additions to the post in the comments, including brilliant ideas such as; 'Upon defeating a Raid boss, the game will now freeze and Matthew Mercer will ask the fireteam "How do you want to do this?" at which point several impressive cinematic kills will be made available to the player who landed the killing blow', and 'Crucible is fine. If you disagree, you're wrong. I'll pass your feedback along and let the team know how wrong you are'.
There's a rich history of April Fool's jokes surrounding the Destiny 2 community, which we've covered in a previous post. I think it's a really positive sign that a community is thriving when they get together to create these sorts of jokes for each other.
Let us know what you think about this April Fool's joke in the comments.