Xur Location Destiny 2 – December 8th to 12th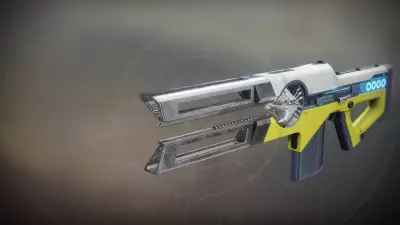 This week is the first time the Exotic vendor Xur has arrived in Destiny 2 post-launch of the first Expansion, the Curse of Osiris. Does this mean he'll bring four new items that are all from the latest DLC? Or does it mean he'll be packing some Exotic items from the base game that many of us have already and aren't excited about in any way? Let's find out.
The Exotic Weapon Xur has brought is indeed from Destiny 2's first expansion, and it's one that causing a lot of fuss right not, Prometheus Lens. The Trace Rifle can be purchased for 29 Legendary Shards, it has Impact of 6, which is dreadfully measly, Range of 64, Stability of 50, Handling of 42, and a Reload Speed of 46. The hidden stats are a Zoom of 16, aim Assistance of 100, and Recoil Direction of 90.
The Exotic Perk is Prismatic Inferno, which fires a Solar Trace Beam that creates an ever-growing fiery aura around the target while they're being shot. Chambered Compensator increases Stability, moderately controls Recoil, and slightly decreases Handling Speed. Projection Fuse increases Range, while Flame Reaction return ammo to the magazine for each kill, increasing beam duration. Finally the Composite Stock slightly increases Stability and Handling Speed.
This week Hunters can get some Chest Armour, The Dragon's Shadow. This armour slightly increases Mobility but greatly increases Resilience. The Exotic Perk Wraithmetal Mail grants increases movement and weapon handling after a dodge. This sounds perfect for the way I play as a Hunter, though those who like to hold back and kill from afar may not see the point.
Titans can pick up the MK.44 Stand Aside Leg Armour, which Guardians can use to increase either Mobility or Resilience. The Exotic Perk Seriously, Watch Out, grants and overshield while sprinting with Seismic Strike, Hamer Strike, or Shield Bash equipped. Any hit with these abilities recharge health. Again, this armour is perfect for those who want to run in and get stuck into the fight, those who enjoy fighting from afar should leave it alone.
Warlocks can get the Exotic Helmet, Nazarec's Sin. This thing looks mental and would scare the crap out of any enemy. The Exotic Perk Abyssal Extractors, increase ability recharge rates when you make kills with Void damage. It also increases either Resilience or Recovery. As I've said with the last two pieces of armour this is all about being in the heat of the fight, don't bother unless you're collecting if you fight from afar.
All of these are well worth buying if you want to keep up that collection, but if you want one that makes a difference to your play style then maybe just consider the Prometheus Lens. This thing is a beats for good reason, and Bungie is even nerfing it because of how great it is. Even once the weapon is changed I guarantee it'll still be good enough to help out everywhere, but especially in the Crucible. If you're not sure that's true, just remember the only other Trace Rifle in the game, Coldheart, is also a superpower that can boost your Destiny elo.
Image Source: Destiny2Wiki
Destiny 2: Devils Ruin Review