Xur Inventory Destiny 2 – February 2nd to 5th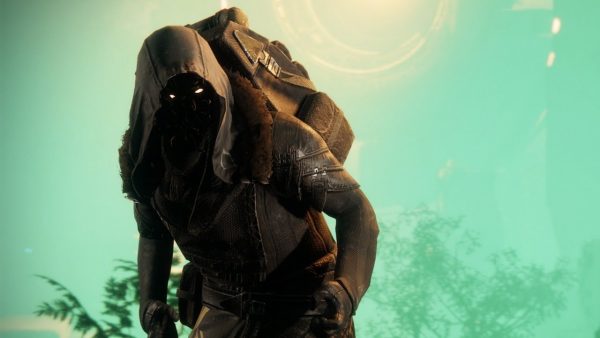 Xur has returned to Destiny 2 for the first time in February 2018! He'll be here until Monday the 5th so you've got a bit of time to think about what you'll buy from his stock of Exotic assortments this week. Let's have a look at what he's got.
Exotic Grenade Launcher: The Prospector – 23 Legendary Shards
If you're looking to wield anything close to the holy Shotgun from the Constantine movie adaptation then you're in luck, it's just this fires grenades. The Prospector is a pretty good Grenade Launcher but then again it is a Grenade Launcher and therefore not that great. So what are the stats?
The Prospector fires 165 rounds per minute, has a Blast Radius of 10 (bad because that's out of 100!), Velocity of 64, Stability of 42, Reload Speed of 32, and Handling of 55. The hidden stats are Zoom of 13 (pretty standard for Grenade Launchers), Inventory Size of 30, Aim Assistance of 60, and Recoil Direction of 75.
All in all these stats are standard and nothing to write home about. What is astoundingly poor is that Blast Radius. This is a weapon that relies on explosive shots, and without the Stability or Aim Assistance to ensure Grenades are smashing the target every time, I don't see this as a viable weapon for anything but murdering hordes of Thralls.
The Exotic Perk on this weapon is called Excavation and it allows you to fire all of the Grenades in the magazine at once by holding the trigger. Volatile Launch greatly increases that abysmal Blast Radius, slightly decreases Handling Speed, and slightly decreases Projectile Speed. Augmented Drum greatly increases the magazine size and greatly decreases Reload Speed. Full Auto Trigger System allows you to fire the weapon at full auto. Finally Hand-laid Stock increases Stability.
These Perks are more than enough to make up for the quite frankly awful stats on this weapon. If I'm honest this does make a difference to my opinion of it and raises it above all other Grenade Launches, but it still is one.
Exotic Titan Helmet: An Insurmountable Skullfort – 23 Legendary Shards
This is one of those Helmets that just completes an outfit. The Perks increase Mobility and Health Regeneration, and the Exotic Perk, Transfusion Remix, grants health regeneration and restores melee energy for Arc Melee kills.
Exotic Hunter Chest Armour: Lucky Raspberry – 29 Legendary Shards
It might look basic but this is one of my favourite Exotics. I main a Hunter so an Exotic that helps them perform better is right up my alley. The Perks increase Resilience and Health Recovery, and the Exotic Perk, Probability Matrix, increases the chaining capabilities of the Arc Bolt Grenade, and grants a chance to recharge your Grenade each time it deals damage.
Exotic Warlock Gauntlets: Ophidian Aspect – 29 Legendary Shards
These just look gorgeous to me. I always buy the beautiful Warlock Exotics because they're so fancy, but my Warlock is way too underlevelled to use them I'm afraid. At least my collection it nice and pretty.
The Perks on these increase Mobility and Resilience, and the Exotic Perk, Cobra Totemic, ready and reload weapons extremely quickly. They also extend melee range.
There we have it, so what should you buy this week if you're not sure? I always say buy the Exotics you don't have to build up your collection, it's always worth having one of every Exotic to future proof. If I was pushed I'd say pick up those Warlock Gauntlets because they are fabulous.
Image Source: VG247
Destiny 2: Devils Ruin Review