Destiny 2 Gods Of Mars Leaked On Xbox Store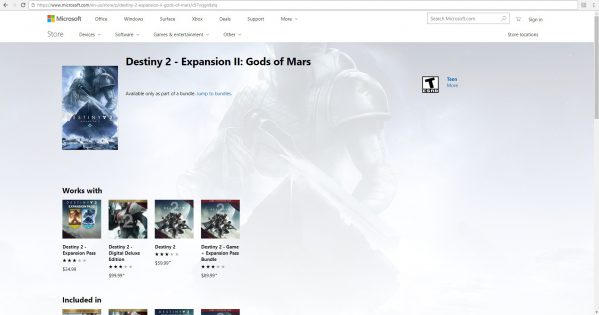 Further confirming that the next expansion for Destiny 2 will be named Gods Of Mars, a leak on the Xbox Store today showed further details surrounding the upcoming DLC.
Over on the DestinyTheGame Subreddit user TheDarkS0ul posted images that they'd taken as soon as they saw the DLC on the Xbox Store. The images they took are as follows.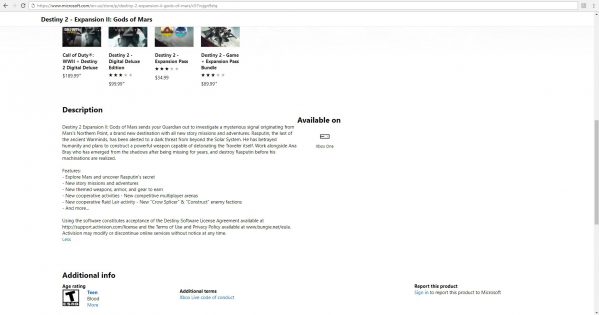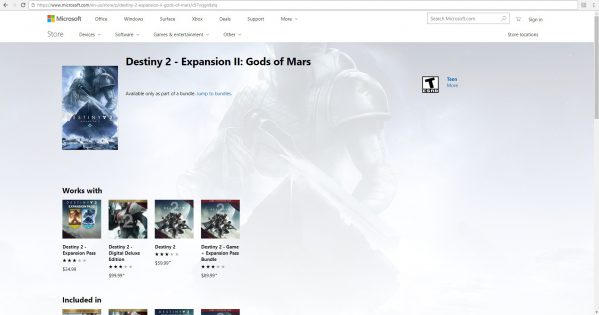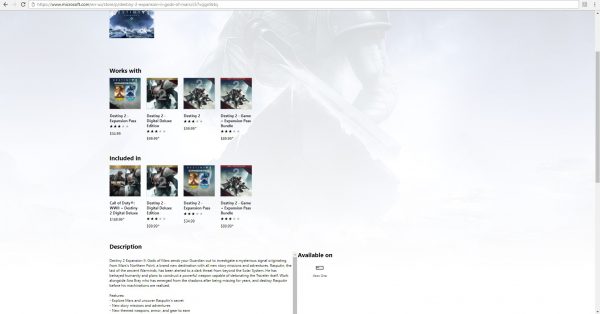 As you can see the description has far more detail than the last leak, which was on the Playstation Store.
The description says that in Destiny 2: Gods of Mars Guardians are sent to investigate a mysterious signal at Mar's Northern Point, which is the name of the brand new location full of quests, adventures, and all the other sandbox elements we've come to expect. Rasputin has been alerted to a dark threat from beyond the Solar System, resulting in a plan to betray the Guardians and detonate the Traveller. Guardians must stop Rasputin by working with Ana Bray, recently returned after years of being thought dead, to destroy Rasputin.
Features of the DLC include the line 'uncover Rasputins secret', which right now I can only believe means uncover his plot to betray humanity. Also listed in the features are the names of two new Raid Lairs, Crow Splicer, and Construct enemy factions.
While it doesn't reveal too much more about the DLC it does pretty much confirm 100% that this is the next DLC. Whatever the issue was that made the expansion display for users early it's at the very least given us hope for the changes coming to the game.
It's interesting that Rasputin would betray humanity after working os hard to protect them, and there's no mention of Charlemagne, another Warmind on Mars who was mentioned by name in previous leaks. It makes a lot of sense that Rasputin would detect the forces of The Darkness seen at the end of Destiny 2's campaign, and that his primary directive is to protect Earth. The easiest way to do this is to destroy what The Darkness wants, the Traveller.
Two new Raid lairs is a very exciting prospect, particularly for those who really enjoy the end game PVE content of Destiny 2. I would like to see some new additions to PVP, more modes or even a new cooperative mode, but we'll have to wait and see if this happens.
Destiny 2: Devils Ruin Review