Xur Inventory Destiny 2 – February 23rd to 27th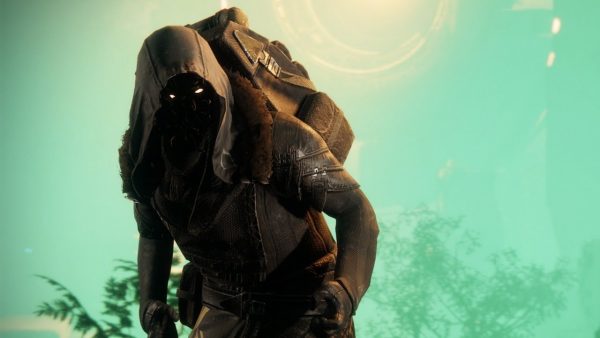 Xur has returned once again, even with the Factions warring around The Tower. Let's take a look at what he's brought with him this week them.
Exotic Hand Cannon: Crimson – 29 Legendary Shards
Now Crimson is quite an impressive Exotic, ranked #12 in PVP weapons, so obviously if PVP is your game and you want to earn a few more Factions Tokens before the event ends then this is for you.
Crimson fires 386 rounds per minute, has an Impact of 92, Range of 60, Stability of 82, a poor Magazine of 14, Reload Speed of 64, and Handling Speed of 50. The hidden stats are a Zoom of 14, Inventory Size of 100, Aim Assistance of 75, and Recoil Direction of 55. These stats kind of say it all, everything about this weapon is pretty impressive, which is why it's so good in PVP.
The Exotic Perk for Crimson, Banned Weapon, means that this Hand Cannon fires a three round burst. Smallbore increases Range and Stability, Accurized Rounds increases Range, Cruel Remedy heals the user when they get a kill and precision kills refill the magazine. Finally Heavy Grip increases Stability while decreasing Handling Speed. All in all you can see why this weapon is so impressive in PVP. The stats combined with these Perks are simply incredible.
Exotic Hunter Helmet: Graviton Forfeit – 23 Legendary Shards
This Helmet increases Mobility and Recovery. The Exotic Perk, Vanishing Shadow, increases the duration of invisibility effects, as well as recharging melee abilities faster while you're invisible.
Exotic Titan Helmet: Helm of Saint-14 – 23 Legendary Shards
Slightly disturbing and crazy to look at, this Helmet increases Resilience and Recovery. The Exotic Perk, Starless Night, means that your Ward of Dawn ability will blind enemies when they enter it. You'll also blind nearby enemies when guarding with Sentinel Shield.
Exotic Warlock Chest Armour: Vesper of Radius – 23 Legendary Shards
This Chest Armour is a little bit mental, but man does it look cool, and it increases Recovery while greatly increasing Resilience. The Exotic Perk, Planetary Torrent, means that Rifts release an Arc shockwave when released. Your Rift energy will also recharge faster when surrounded by enemies.
So if you're forced to buy one thing then what should it be? Come on, you know it needs to be Crimson, what a Hand Cannon that is! There are some really great bits of armour on show as well of course but the one that strikes me most is Vesper of Radius. If you have a Warlock I'd definitely go for that. Let us know what you do in the comments.
Destiny 2: Devils Ruin Review