Should You Spend Or Save Destiny 2 Faction Rally Tokens This Week?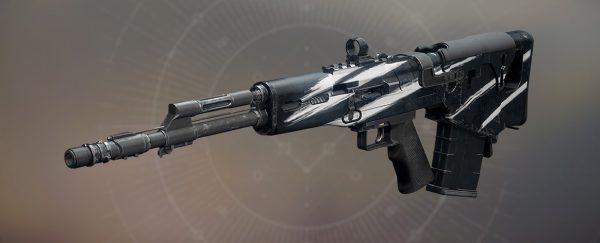 With Faction Rallies returning to Destiny 2 this week there's something that you might be wondering, is it worth using up your Faction Tokens this week, or should you save them for the next Faction Rallies event?
With the last Faction Rallies you weren't able to earn Faction weapons from the Engrams you earned from Faction Leaders. That was because Bungie made the weapons from that Faction Rally into ones you can earn from Engrams this time around, and any you can't earn this time around, at least until next week, will be in the Engram rotation next Faction Rally.
So we're back to the main question, should you save your Faction Tokens for the next event or spend them this time around? A quick look at the weapons that are on offer from Factions after this week shows a pretty amazing Pulse Rifle from New Monarchy, Dead Orbit also have a Pulse Rifle but the last one was basically terrible and not worth it. Finally, Future War Cult have a Scout Rifle on offer, which I think is the best of the three to be honest.
Going by the community response to the last Faction Rally, which is what sparked a lot of the controversy in the Destiny 2 community recently, the offerings last time were pretty poor. Part of the issue was probably that Bungie were panning on using those weapons as legacy offerings in Engrams this time around, and so on throughout the course of Season 2.
Some players saved their Faction Tokens from last time around because they wanted to buy gear this time, but it looks like the stuff on sale this time isn't anything to write home about either. For me I think the best thing to do is to save your Tokens until the third Faction Rallies event, because Bungie might have something better on offer around then.
The thing is that Bungie is still learning how to best please the community whilst also maintaining the degree of work required to play the game. The issue they're facing is just how much grinding is required to get the best loot, and I think their focus is currently in the wrong place. Let us know what you think in the comments.
Image Source: Bungie
Destiny 2: Devils Ruin Review