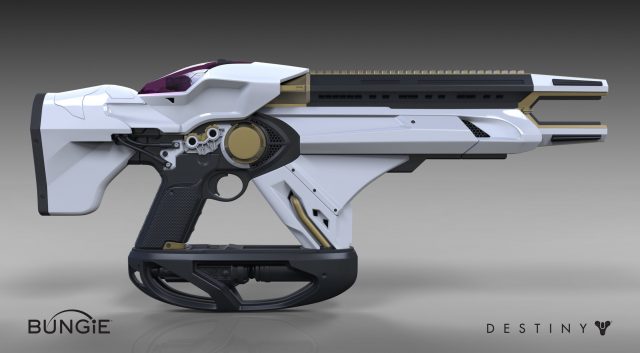 The Exotic Fusion Rifle Telesto is bugged once again thanks to Season of Dawn. Now the weapon can provide infinite ammo to Guardians, and considering it was sold by Xur fairly recently, the issue is going to be pretty widespread.
Telesto gets bugged quite a lot in Destiny 2. The weapon was even removed from the game for the first 24 hours of the last raid just because it could provide a huge unfair advantage. Well now there's a new, and possibly the best, bug thanks to the updates made to Destiny 2 with Season of Dawn.
How to get infinite ammo with Telesto
those of you using this exploit will already know everything I'm about to tell you, but for those of you who want infinite ammo from Telesto, here's how you get it.
The crux of the issue is that Telesto fires projectiles instead of beams like all other Fusion Rifles. As a result, when you equip the seasonal mod Heavy Handed, which grants Special Ammo for fusion Rifle kills when surrounded by enemies, you'll get ammo returned just for firing it. Destiny 2 seems to count each projectile as a defeated enemy, and because there are so many of them you must be surrounded, so logically you need to have ammo returned for every shot.
There's actually a YouTube video of the glitch in action, check it out below.
Seasonal Mods are meant to be powerful, but this is ridiculous. I love how much one weapon can break Destiny 2 so hard, but you've got to hand it to Bungie for not removing it entirely just yet. I think that means that they're working on a fix, but who knows when that'll appear.
So for now if you have Telesto, you have infinite Special Ammo, which is pretty damn cool. There have been loads of times that I've needed Special Ammo, and something like this would have really come in handy. I can see the weapon getting blocked from use in the Crucible pretty soon, and if Trials of the Nine does return then I can see it being blocked until the end of Season of Dawn.
Have you got Telesto? Let us know how much you're benefitting from the glitch in the comments.
Image Source: Mega Explode