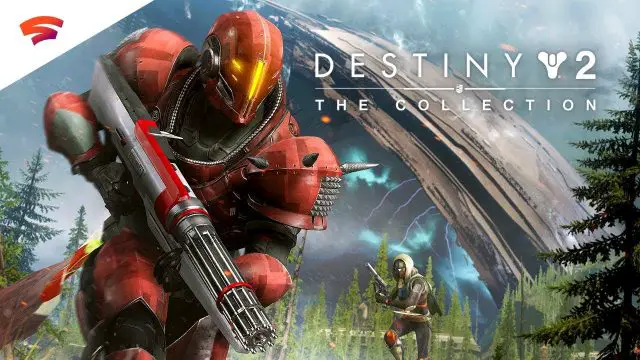 Google Stadia launches imminently, and one of the biggest games on the service will be Destiny 2: The Collection. This is going to be the same as Destiny 2 New Light, as well as containing Forsaken and Shadowkeep. But obviously it's on Stadia so it's a but different. The biggest different will of course be that the game is fully playable in any Google Chrome browser, which still seems insane. But, it sounds as if Google has put more effort than you'd expect into making sure Destiny 2 works well on the new game streaming service.
In a recent news piece from IGN, Google sent developers to work with Bungie for six months. These developers even attended stand-up meetings at Bungie, which are basically a weekly meeting where everyone talks about the items they're working on for the week ahead. In fact, Google Stadia's Technical Account Manager, Oliver Teckert, has been at Bungie since the start of the process of bringing the game to the service, which must be a very long time.
Teckert explained a little more about this whole process in an interview with IGN. He described how the best results for bringing a game to Stadia will only come from one team working on one project, which is why Google sent employees to Bungie to work with the team as a unified force. The unified goal and motto for Destiny 2 on Stadia is, "to play Destiny anytime, anywhere through Stadia".
Destiny 2 is only available for those who pre-ordered the Founder's or Premiere Edition Bundles of Google Stadia, which are completely sold out at this point. The reason for this is that these bundles come with three months of Stadia Pro, which is the only subscription of Stadia available at launch, with the free version, Stadia Base, launching next year. As a result, nearly all Stadia users will be able to play, and probably will play, Destiny2 on the service at launch.
With Stadia being a brand new streaming service, latency could be a big potential issue, and both Bungie and Google want to avoid it as much as possible. That's why Google developers have been working with Bungie in their office, building a more stable experience that should stand up to the onslaught of players logging in on day one.
Destiny 2 has a lot of content, all of which is going to be available to brand new Guardians from day one of Stadia's launch. That's a lot of new content, and it could be quite overwhelming. At the very least, the slew of new Guardians is going to be jumping into activities left, right, and centre for a good couple of weeks at the very least, pushing the game to its limits.
Hopefully Google and Bungie have done a good job of creating a stable service with this version of Destiny 2. Only time will tell just how it performs, but you can bet that we'll be reporting on it as soon as possible.
Let us know if you're getting Stadia and playing Destiny 2 on it in the comments.
Image Source: YouTube