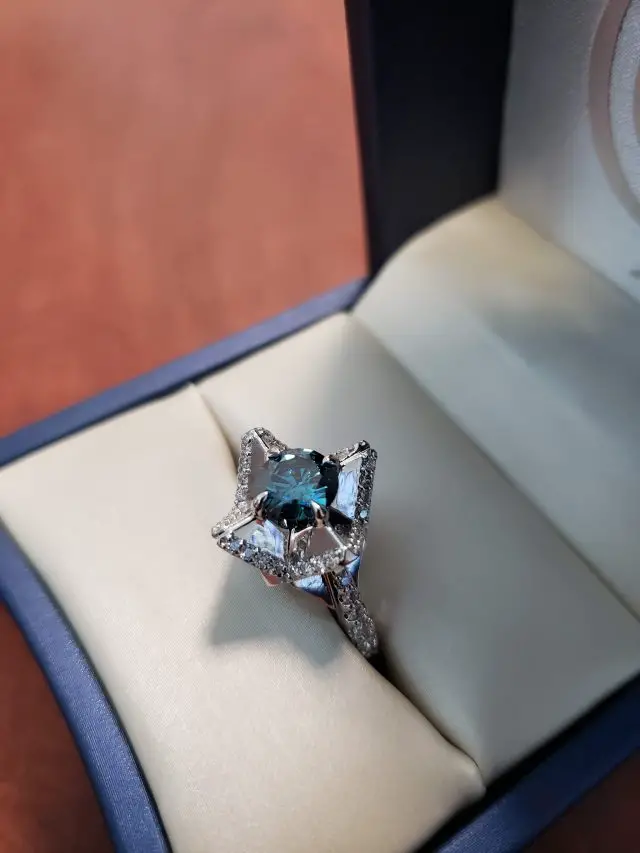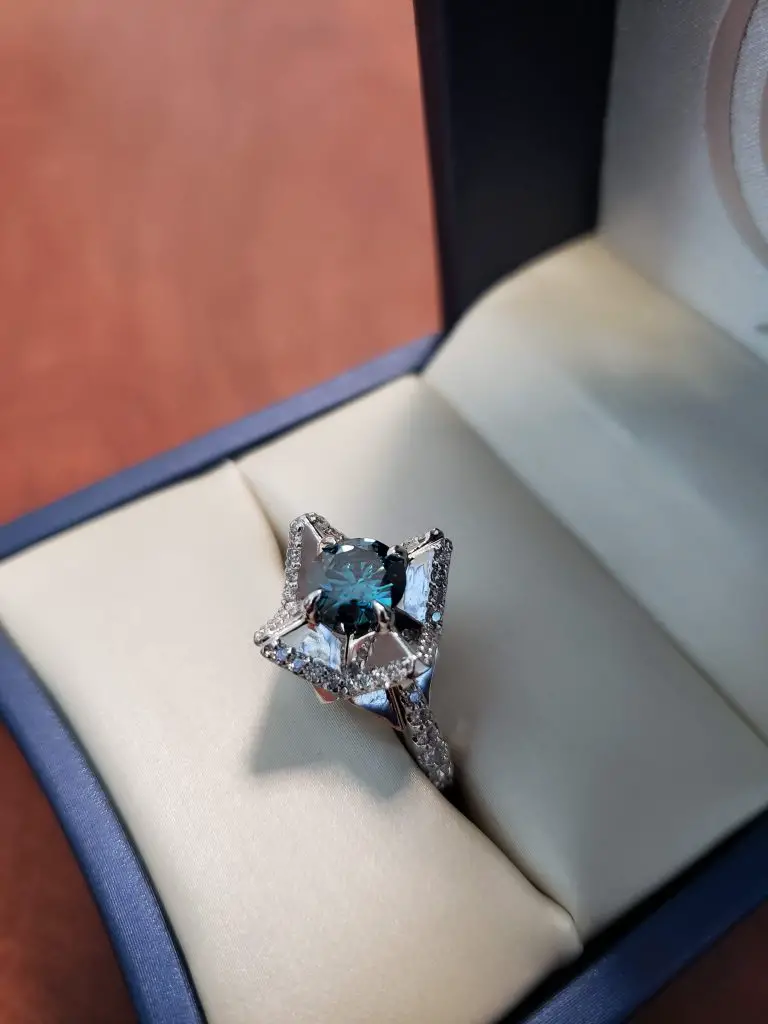 One Guardian has shared the touching story about how they got together with their partner and are no engaged, with a Destiny 2-inspired Ghost ring no less, on Reddit. I saw this and got in touch with the Guardian in question, Awoken_Queen, to see if she was actually the queen of the Awoken, but also get the details about her ring, and how she got together with her now fiancé. She was kind enough to indulge me.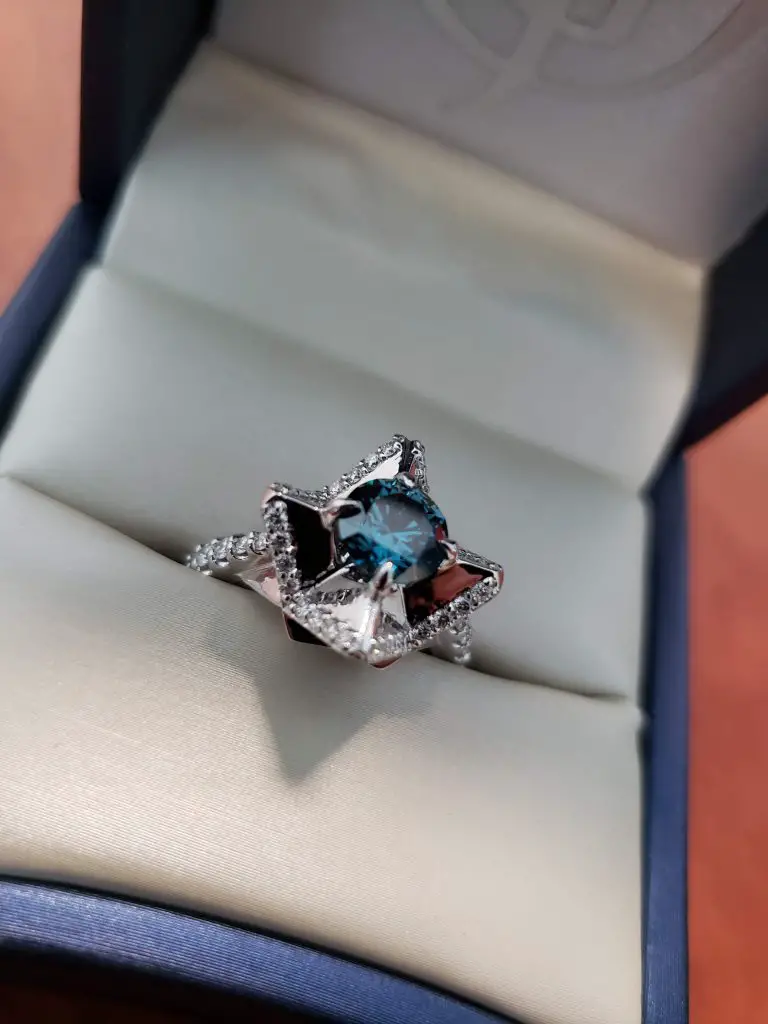 That's the ring above, impressive right? This is what Awoken_Queen shared on Reddit, but there's so much more to the story. First she told me about how she got together with her new permanent Fireteam member.
"I have been with my now fiancee for 8 years. We have both been gaming since we could hold a controller! I met him via a dating site called Ok Cupid. In my profile, I had a reference from the T.V show Family Guy and he was the only respondent that actually picked up on that. We were actually in 2 different cities at the time which were about 2 hours apart from one another. We instantly hit it off and eventually after a couple of months of doing the whole long distance thing I decided to move in with him and the rest is History."
She then went on to chat about how their relationship works, and honestly it sounds pretty idyllic.
"We are both big goofballs and I think thats honestly why we work out so well. We have always been gamers and I am so grateful to have a partner that understands how important gaming to me is. There are days when we literally spend 12 hours straight playing with each other or we are on different games but in a party chat, and there are days where if I am offline or dont want to play but he does, I let him game till he is ready to call it while I do my own thing. You would think that we would be so sick and tired of each other by now because we spend every single day together but we both feel as though we are best friends."
I asked about the proposal, and instead of talking me through it, she just shared this video that they are lucky enough to have of the moment. It's one of the cutest things I've ever seen in my life.
She shared a little context about why the new year's ball drop and seconds are significant, which just makes the whole thing even more adorable.
"The ball drop is actual sentimental to us both. He told me he loved me first in the relationship and I was hesitant to say it back. On our first New years Eve together, I decided to tell him I love him on the count of the ball drop. I timed it out to his name so when it came to the count of 6 I said with each second " Phil(6) Mankit(5) Wong(4) I(3) Love(2) You(1)" and we kissed. So every year there after that was what I said to him on every countdown. This year, he choose to beat me to it and propose. I was so thrown off! The first song he ever dedicated to me was the Boyce Avenue cover of Teenage Dream. I would play this song every single morning when I got ready for work. He decided to also play this song for me during the proposal. It was beyond magical. I was expecting a proposal sometime this year but I was definitely not expecting it so soon! At the very least I was thinking at GCX or something but I honestly I wouldn't change a thing. It was very special and will always be a significant day for both parties."
Finally, we have some details about the wedding, which I really hope we can cover in some detail in the future, though of course we don't intende to intrude.
"As for the wedding plans, he has a very large Chinese family so while we are not sure as of yet what we are planning on doing, he will most likely want to keep it traditional for them. We will however have a Destiny table and separate gathering set up all of our destiny friends. I stream and have a healthy following / community and we share a lot of the same friends so we will most likely have something special for all of those fireteam members that attend! To add to that, he is a Warlock main so for his wedding ring he will have same jeweler who made my ring, customize his to be that of his favorite Warlock bond from D1. He is comparing a couple and will decide on a final one soon and I will be posting an update to that when it's done."
This is a really wholesome moment from the Destiny 2 community, and something that you generally don't see a lot of anymore, online at least. The news is either occupied with celebrities or natural disasters, some of which is important, but heartwarming stories like these are lifeblood for positivity.
You can follow Awoken Queen on Twitter and Twitch, I don't think there's really anything else that needs to be said. Please enjoy the pictures of the gorgeous ring below, and let us know what you think of the whole thing in the comments.