Enjoy Destiny 2 Shadowkeep's Seasons Again As Movie-Inspired Posters
Relive each season through these incredible pieces of art.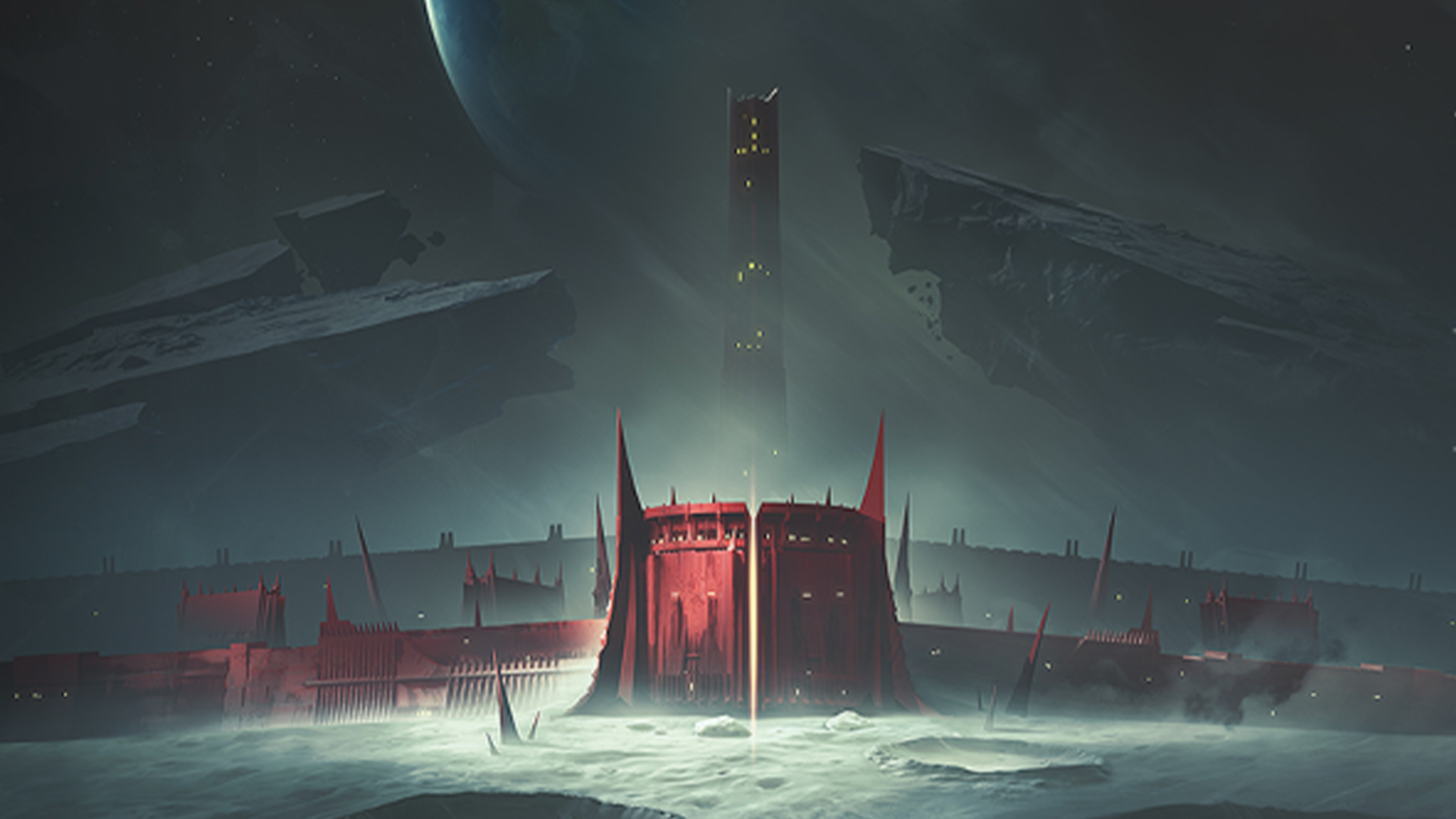 I know that Destiny 2 Beyond Light is the latest expansion, and the best to date to be honest with you. but it's important that we remember how Destiny 2 has evolved over the years. Prior to this latest DLC, we had Shadowkeep, which was hailed as just as much of a success at the time. While you could go back and play through all of the old content again, I think you'd be better off doing it through these fantastic posters.
A Guardian named @LDafishy on Twitter has shared their most-recent work. These are four posters of the seasons that made up Shadowkeep's next year of content recreated as art inspired by movies such as E.T., Titanic, Rosmary's Baby, and Independence Day. I think they're awesome, so let's go through them all.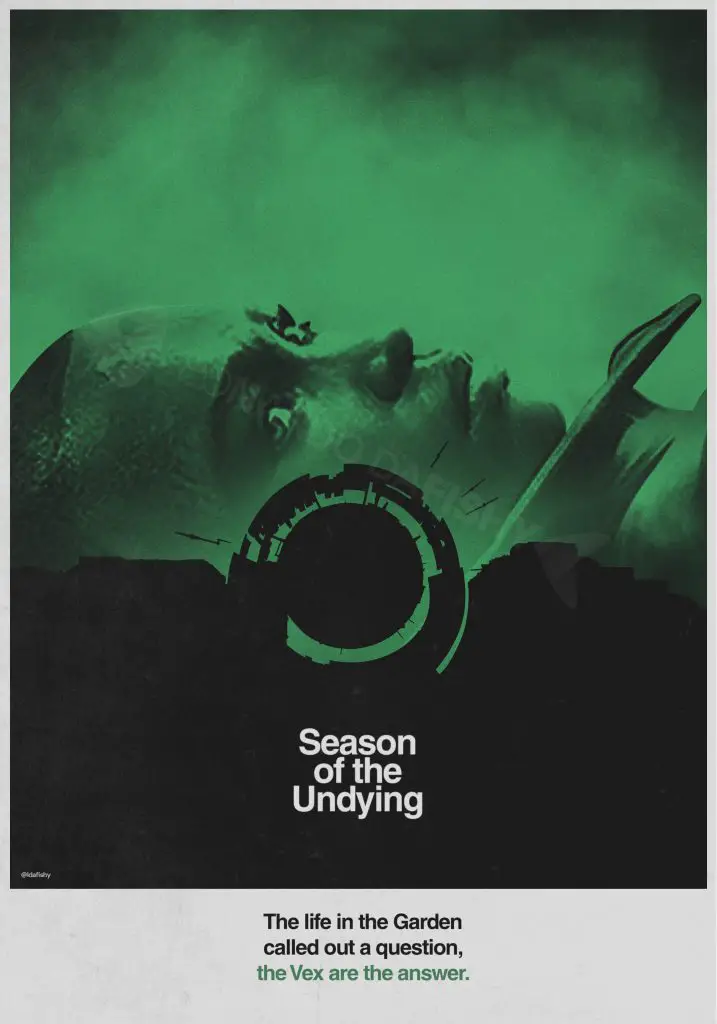 for me, Season of the Undying was one of the most exciting. While the seasonal activity was pretty rubbish, the overall feeling of what the Vex were doing was epic. I also loved the focus on Ikora, something that we've not seen since.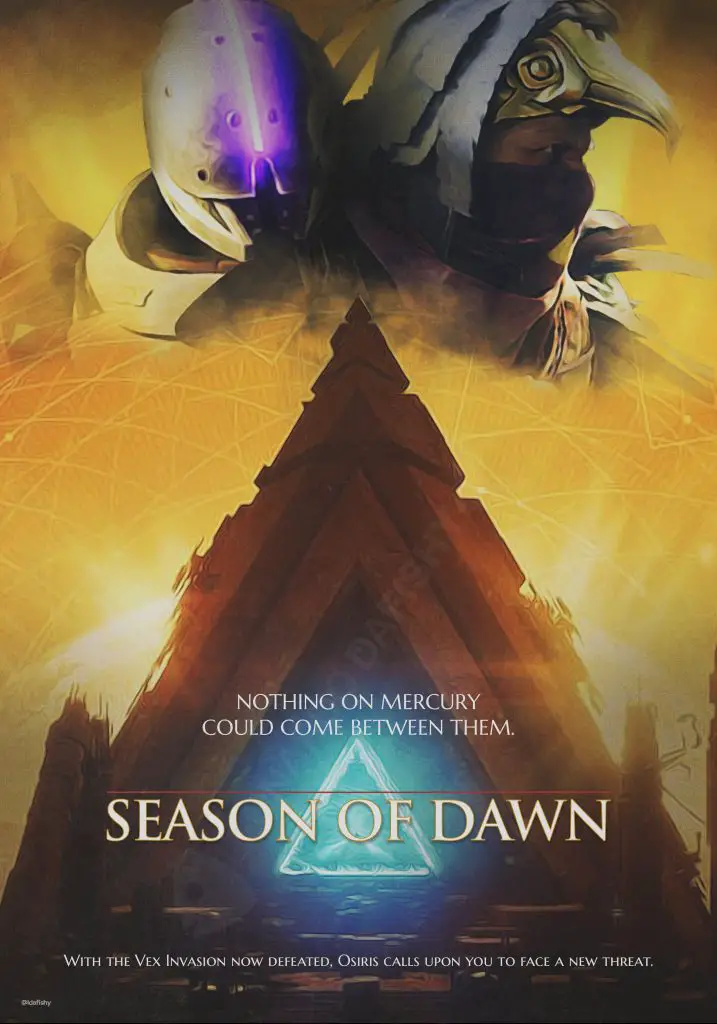 Season of Dawn saw the return of Osiris, and of course his long lost lover Saint-14. This season was nice, but I didn't feel that it captured the same level of excitement that the previous season had. Still, the event was great, and seeing Saint-14 is still one of the biggest highlights in Destiny history.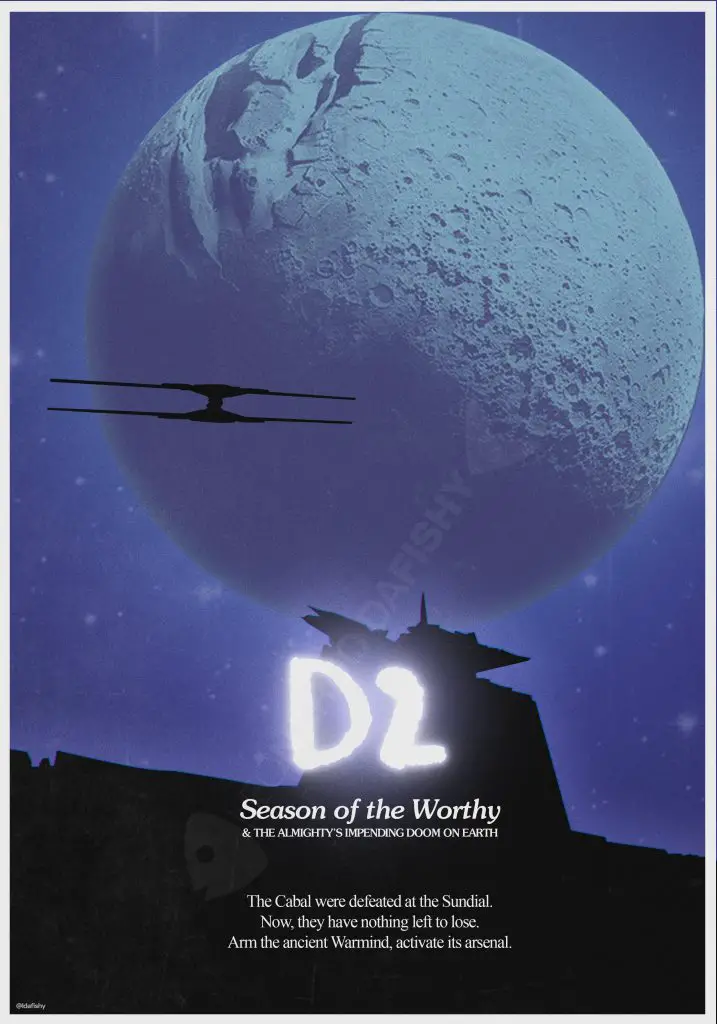 Season of the Worthy was epic on a scale we've never seen before. It was also the true start of the Darkness Pyramid invasion. I think that the end of season event could have been better, but considering that it was created by Bungie staff from home, it was quite impressive.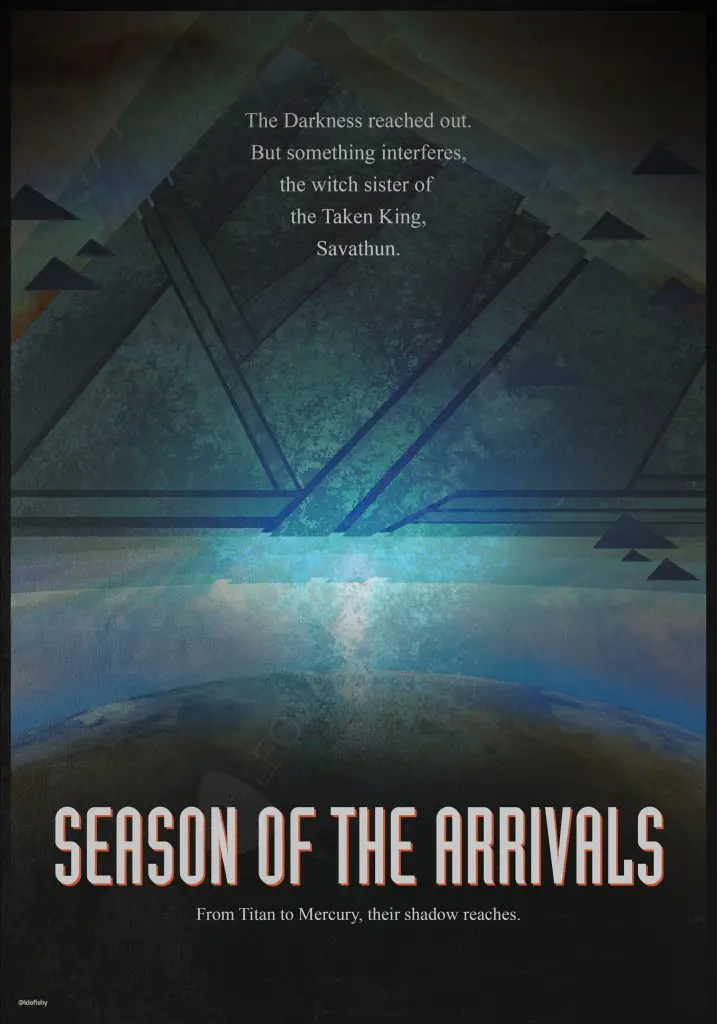 Finally, there's this poster for Season of the Arrivals. I didn't play too much with this season. I found it quite dull for some reason, even though the overall concept was great. I think I was trying to hold back so that I didn't get bored of Beyond Light too quickly.
That's it for those posters. My favourite is the one for Season of the Undying. It best captures the feel of the season, that sense of the unknown and the anticipation of what's to come.
You can buy all of these and more from the Leonardo DaFishy's official online shop. At around £10 per piece, I think they're an absolute bargain.
Let us know what you think of these posters in the comments.
Destiny 2: Devils Ruin Review