Don't Forget That Season Of The Drifter Starts Today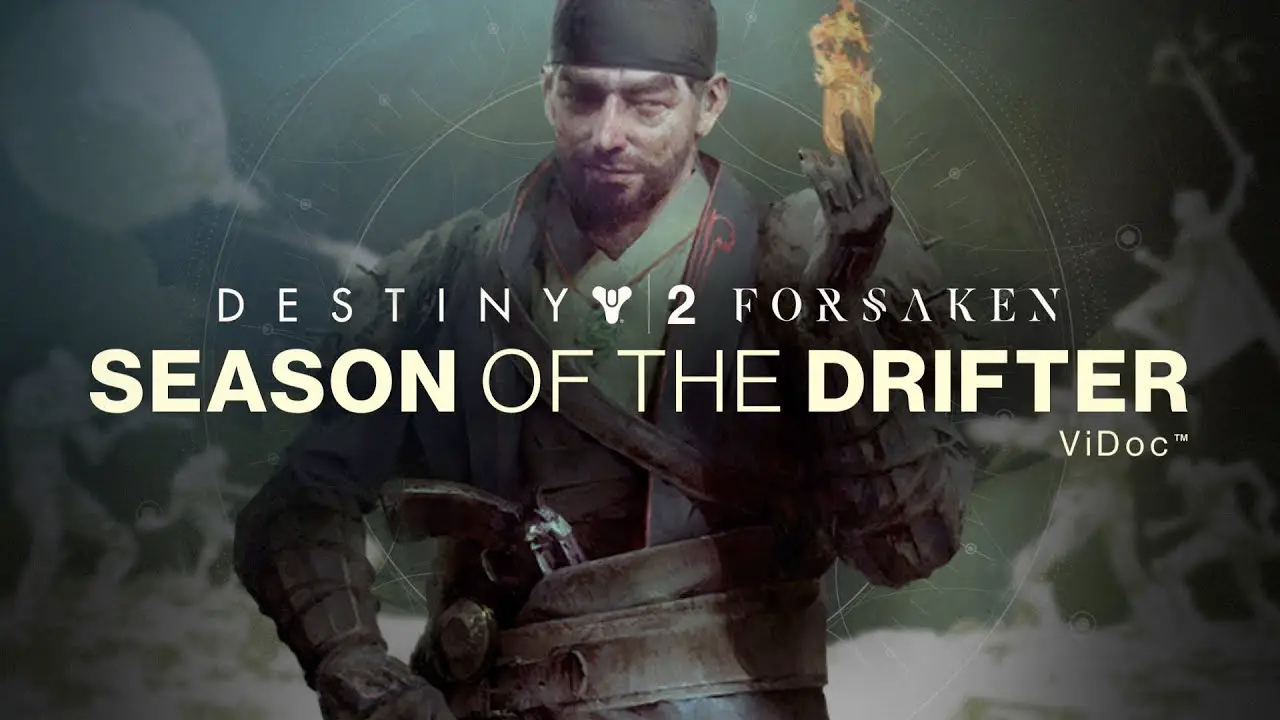 Today is the 5th of March, and you know what that means right? It's the day that Season of the Drifter begins! As of the weekly reset today the new season will begin, and that means that everything from Season 5 will be completely locked off. We've got a little list of things that you should do today if you're going to be playing over the course of the reset.
Check Your Bounties
If you've got any Bounties from the Season of the Forge then you should definitely complete them today. For me these take the form of Pinnacle Weapon Bounties. I need to complete all three still but the one I'm closest to is for Gambit, so that's the one I'll be focussing on.
Spend Your Matrix Keys
The Prismatic Matrix system at Eververse is coming to an end. This means that you need to spend your Matrix Keys today if you've still got them or they'll be useless after the reset.
Get and Complete Power Surge Bounties
Power Surge Bounties are a new type of Bounty that will be available from the Drifter once Season 6 begins. These help Annual Pass owners get up to the right Power Level for the new content, which I believe is 640. Completing these will help you Power Up super quick, and with the colossal wall that was the Power Level requirement in Season of the Forge I see these as a godsend.
Play Gambit Prime and The Reckoning
These are the two new activities coming to Destiny 2 with Season of the Drifter. They're a content loop that will form the basis of the gameplay in this new season, but there's no point in just knowing about them. Playing these activities early will help you learn how they work, and earn that sweet new Armour Bungie have been showing off.
Pick up the new Pinnacle Weapon Bounties
These weapons are going to take a long time to earn, so picking these Bounties up early is going to give you the best chance of attaining them. The Pinnacle weapons in Season of the Forge were a pain in the ass to earn, but that just made them all the more glorious to own. I hope the ones in Season 6 are just as challenging and glorifying.
Check Back With the Site Every Week
We're going to be reporting on everything that happens in Season of the Drifter, from the smallest weapon patches to the big mysteries locked inside the Drifter's secret ball. Be sure to come back to Destiny News Hub as often as you can to make sure you don't miss a thing!
Let us know how you get on today in the comments.
Image Source: YouTube
Destiny 2: Devils Ruin Review