Is Vex Mythoclast the Best Exotic Fusion Rifle in Destiny 2?
Is this the weapon deserving of the crown?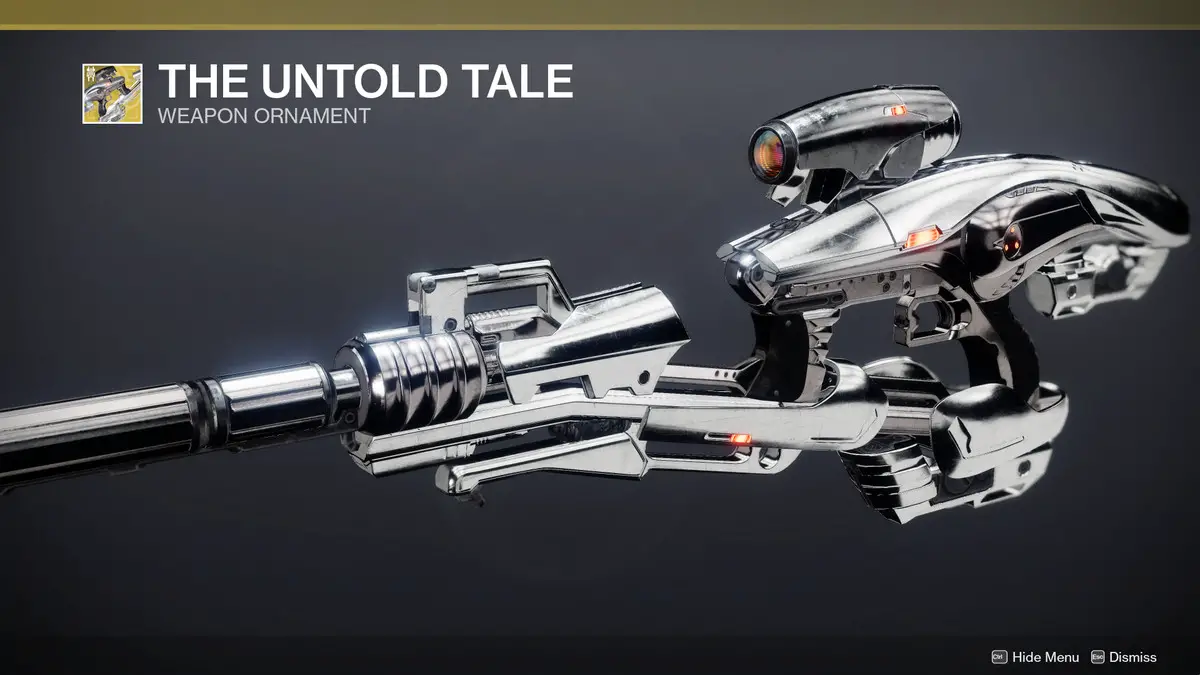 Vex Mythoclast was added to Destiny 2 with Season of the Splicer and the Vault of Glass raid. You can pick it up by playing that raid, though there's a very small chance of actually getting it. However, is it the best Exotic Fusion Rifle in the game, and therefore worth the effort? We're going to analyze it to find out. First, let's look at the stats and perks on this thing in its Destiny 2 form.
Stats
Impact – 33
Range – 41
Stability – 19
Handling – 55
Reload Speed – 64
Rounds Per Minute – 360
Magazine Size – 25
Hidden Stats
Aim Assistance – 100
Inventory Size – 40
Zoom – 15
Recoil – 80
Bounce Intensity – 20
Bounce Direction – Tends Right
Perks
This weapon drops with some randomized perks, but it's got a decent pool to choose from. However, there are two that you'll always see on it. They are as follows.
Intrinsic Perk: Timeless Mythoclast – A single bolt is fired with each trigger pull
Temporal Unlimiter – Defeating targets will build up a stack of Overcharge
Alternate Mode – You can swap the mode when Overcharge is complete, allowing you to charge up and fire off a more powerful shot
Competition
That's a lot to unpack, and it's very impressive, but is it the best? Let's find out.
We all know about Telesto. It fires projectiles that will then explode with Void energy. It's impressive and unique, but I don't think it's better than Vex Mythoclast. This weapon does have the added bonus of being so broken that it could do anything though, but that's more of a gimmick and much less advantageous if you want something that will kill enemies.
The Intrinsic Perk on this beast makes it shoot a hot slug that tracks enemies, and even disrupts shields. That's impressive, and it's almost better than Vex Mythoclast. I think the bonus mode of firing and Overcharging that links in with your basic shot is better though. You can kill a few enemies then let rip with a massive shot later on.
I'm a huge fan of Merciless, and I'd personally say it's better than Vex Mythoclast. It fires faster the more enemies you kill, and can even generate an overcharge that reloads bullets to keep you firing for longer. It's perfect for me, but it's not that powerful. I think Vex Mythoclast has to win on a fair basis here.
This is a good weapon. It'll explode your target a short while after hitting them, but that isn't very impressive. Telesto does the same and managed to break the universe as well. I think One Thousand Voices has to sit down, we have a new ruler.
To summarize, yes, Vex Mythoclast is our best Exotic Fusion Rifle in Destiny 2 as of Season of the Splicer. Whether something better comes along to beat it remains to be seen. I'm sure Bungie is working on something though.
Destiny 2: Devils Ruin Review