Matt Helsom's Quest Is Very Wholesome
It's worth honoring Matt Helsom right now.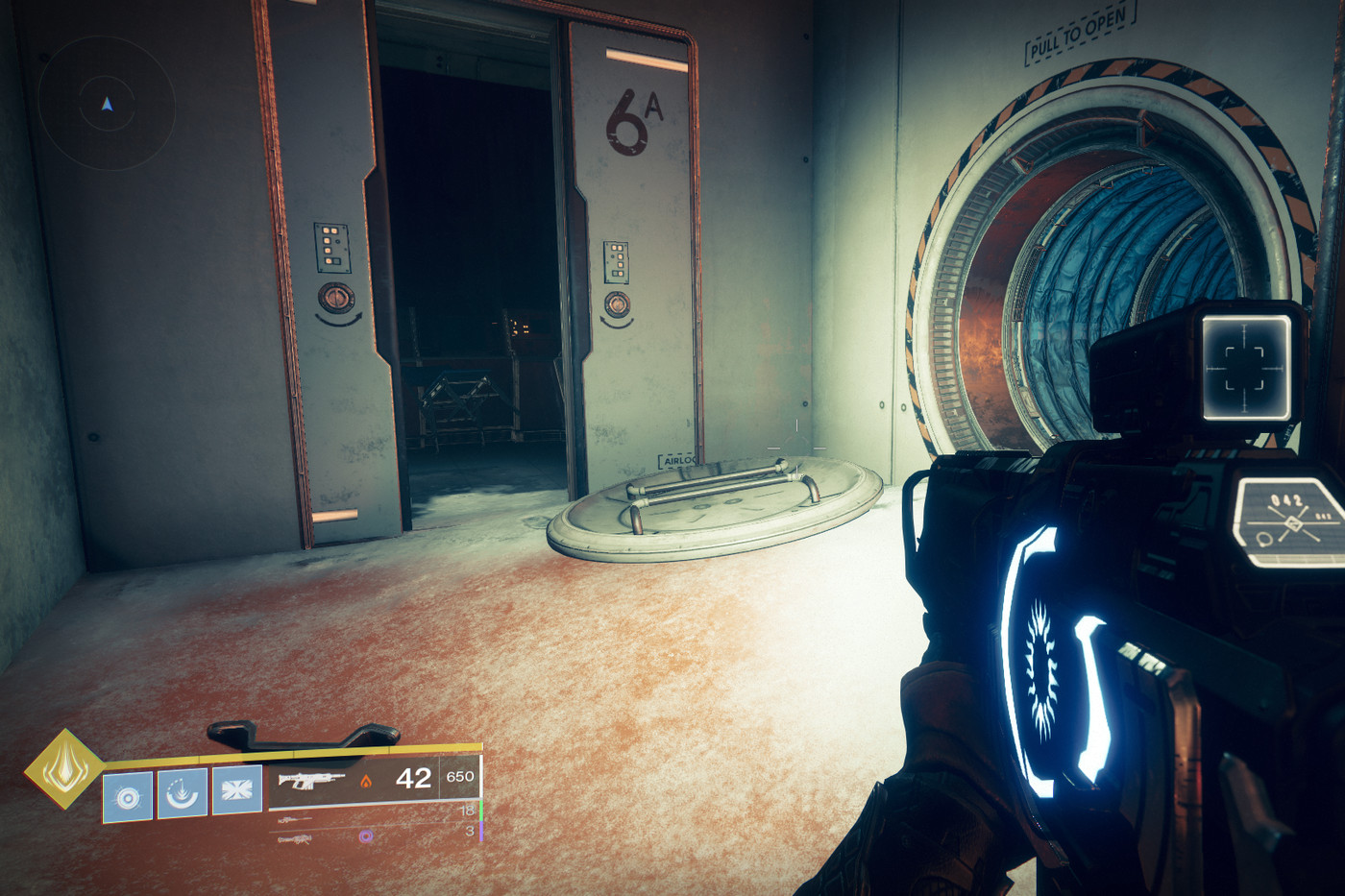 The quest that sees Guardians pay tribute to Matt Helsom, a developer from Vicarious Visions, is now live in Destiny 2. With very little else to do right now, this is a quest that's worth your time, because it's all about official lore.
Helsom was an animator and senior artist, and worked with Vicarious Visions on Destiny 2. Sadly he died last year at the age of 45, but he did work on what I still think is the best Destiny 2 expansion we've had to date, Warmind.
Bungie wanted to immortalise Helsom in Destiny 2 lore, and they've certainly done that. You can now honor him by heading to Mars. Head to Ana Bray, but turn left, as if you're heading to Mindlab: Rasputin. Before you get there though, there's a small room with a set of terminals. Now you can investigate the new object on one of these terminals.
Once you've done this, head back to Ana Bray. This bring sup a message that puts Helsom into Destiny lore forever. It's such a touching tribute, and you can read it in full below.
Ana Bray's own text is some of best I've ever read, "cigar smoking, whiskey-drinking explorer who hated flying … Every log entry I've ever heard made it sound like he was the happiest guy in the room."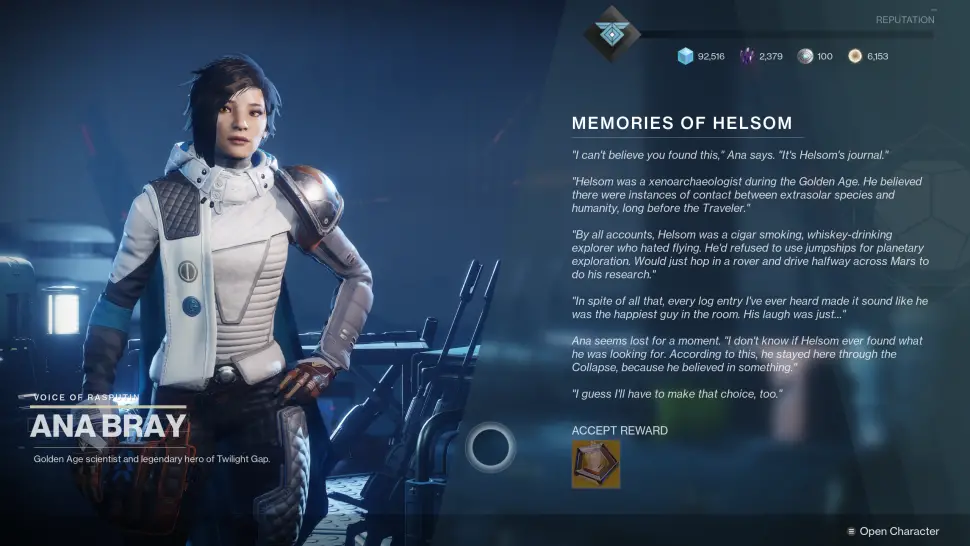 Whilst Bungie said initially that we shouldn't expect any sort of reward from this quest, you can see above that it awards an Exotic Cipher. Take this to Master Rahool, and he'll award you an Exotic that you're missing from any previous season. The options you have are Leviathan's Breath, Bastion, Eriana's Vow, Devil's Ruin, and Symmetry.
If you've already got all of those, don't worry. You can spend the Exotic Cipher with Xur any time he shows up, so it's worth using when you've got an Exotic that you really want. Bear in mind that you can only have one Exotic Cipher at a time, so you won't be able to hold onto this one if another comes up.
Let us know if you managed to find and investigate the new prompt. We'd be interested to see how many of you take Bungie up on the offer of this Exotic Cipher. It seems like all the Exotics on offer are pretty common for those who purchased the annual pass.
Image Source: PC Gamer, Polygon
Destiny 2: Devils Ruin Review