Xur's Inventory Destiny 2 – November 9th To 13th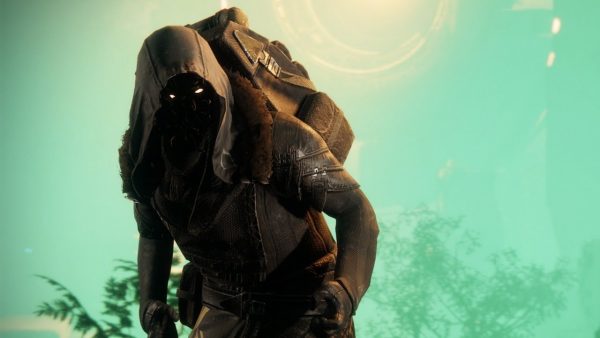 Xur has come back to us with even more Exotic goods for us to gawk at. He's hanging out on Io this week in a small cave north of Giant's Scar. Let's take a look at what he's got.
Exotic Grenade Launcher: The Prospector – 29 Legendary Shards
The Prospector fires 165 Rounds Per Minute, has a Blast Radius of 10, a Velocity of 64, Stability of 42, a Magazine Size of 8, Reload Speed of 32, and Handling of 55. The hidden stats are; Zoom of 13, Inventory Size of 30, Aim Assistance of 60, and a Recoil Direction of 75.
The Exotic perk on this weapon is Excavation. The perk makes grenades launch when you hold the trigger, and explode when you release it. The grenades can all fire one after the other, so you can explode them all at once if you want to. The grenades will stick to surfaces and enemies as well, which is probably the best part about it.
Exotic Hunter Chest Armour: Ophidia Spathe – 23 Legendary Shards
This Exotic is all the way from the Warmind expansion. This Exotic Chest Armour greatly boosts Mobility, or boosts Recovery. The Exotic perk, Scissor Fingers, gives you two knives per charge, a real benefit to anyone with superb aim.
Exotic Titan Gauntlets: Aeon Safe – 23 Legendary Shards
This armour was added with the Curse of Osiris DLC, and they boost Mobility, or greatly boost Resilience. The Exotic perk, Aeon Energy, grants the following benefits to Aeon allies when a barricade is summoned; grenade energy to Warlocks, Barricade energy to Titans, and Dodge energy to to Hunters. Other allies will get a fraction of the shared energy.
Exotic Warlock Gauntlets: Winter's Guile – 23 Legendary Shards
These Gauntlets are base Destiny 2 Exotics, boosting Recovery greatly. The Exotic perk, Warlord's Sigil, increases your melee damage when you eliminate an enemy with a melee attack.
This week you need to pick up whatever you don't have for those Exotic triumphs. It's important to chase your triumphs so that you progress through them and earn extra points. It's also important to to get whatever you need to help boost your main Guardian up with whatever stats they require. If you're putting time and effort into a build you need to get the Exotics that'll boost it.
Let us know which Exotics you pick up in the comments.
Destiny 2: Devils Ruin Review