Xur Inventory Destiny 2 – May 25th To 28th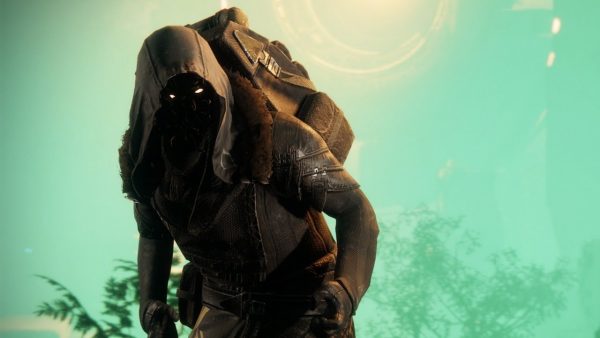 Xur is back once again! But has he brought with him anything that's going to be of use to you with the Iron Banner on? Let's dive in and have a look at what he's got with him this time around. These Exotic items at least you don't need to pay real-world money for.
Exotic Pulse Rifle: Vigilance Wing – 23 Legendary Shards
Vigilance Wing is doing the rounds again, but it's actually ranked #5 in PVP right now so might be worth picking up. The stats are; 530 Rounds Per Minute, Impact of 33, Range of 64, Stability of 64, Magazine of 30, Reload Speed of 46, and Handling of 40. The hidden stats are; Zoom of 17, Inventory Size 55, Aim Assistance 60, and Recoil Direction 79.
These stats are pretty decent, but nothing that stands out too much from the crowd, so it's the Perks that you're looking at to bring it up to the gold PVP standard.
The Exotic Perk, Harsh Truths, makes this Pulse Rifle fire a 5 round burst. It also gives health regeneration and increased movement speed when an ally dies nearby. The rest of the Perks are; Corkscrew Rifling, which slightly increases Range, Stability, and Handling Speed, Alloy Magazine, which gives you a faster reload when the magazine is empty, Land Stand, which improves weapon performance and provides greatly increased recovery when you're the last one of your fireteam standing, and Composite Stock, which slightly increases Stability and Handling Speed.
These Perks are what makes this weapon great, giving you an edge in any kind of PVP, but particularly the hardcore situations you might find yourself in with Iron Banner.
Exotic Hunter Helmet: Foetracer – 23 Legendary Shards
This Helmet doesn't look great, but it greatly increases mobility. The Exotic Perk, Relentless Tracker, visually marks any targeted enemies, and deals more damage to marked enemies with low health.
Exotic Titan Helmet: Khepri's Horn – 23 Legendary Shards
A Helmet from the Curse of Osiris expansion, it increases resilience and recovery. The Exotic Perk, Solar Rampart, recharges your barricade with each Solar damage kill, which in turn unleashes a blast of Solar energy when it's summoned. On a side note this Helmet looks amazing so it might be worth getting to up your fashion game.
Exotic Warlock Chest Armour: Sanguine Alchemy – 23 Legendary Shards
Now this is some fancy-looking vampire armour from the Warmind expansion, but it's not got a cool vampire-Perk sadly, it does increase recovery and resilience though. The Exotic Perk, Heightened Senses, enhances your radar when standing in the Rift, and marks high-priority targets for you and allies.
Out of everything this week there is an Exotic from Warmind on sale, so buying that could be worth it for the collection. If you don't have Vigilance Wing I strongly recommend buying it because it's bloody brilliant, and will help you climb those PVP ranks no problem. Let us know what you get in the comments.
Destiny 2: Devils Ruin Review