Xur Inventory Destiny 2 – March 30th to April 2nd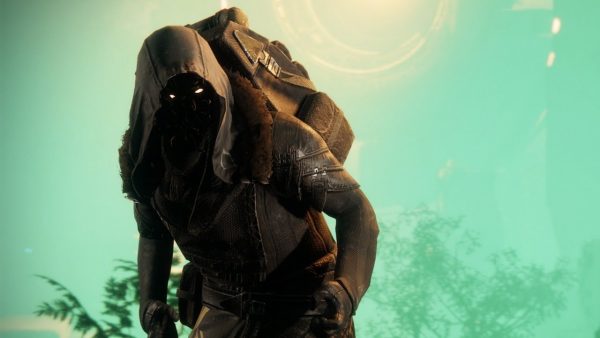 Xur has returned to Destiny 2 again, but is he making April fools of us all? In a sense he is because he's brought an Exotic weapon we're all fairly familiar with, but then again he's a tentacle-faced alien so I'm not sure he understands the tradition of April fool's day.
Exotic Sniper Rifle: D.A.R.C.I – 29 Legendary Shards
The stats for this weapon are 140 rounds fired per minute, Impact of 55, Range of 37, Stability of 78, Magazine of 5, Reload Speed of 64, and Handling of 78. The hidden stats are Zoom of 49, Inventory Size of 60, and Recoil Direction of 100. The stats aren't brilliant but that's made up for slightly in the Perks.
The Perks on D.A.R.C.I are; Personal Assistant, which shows health and other critical information when aiming at an enemy, Extended Barrel, which increases Range but decreases Handling Speed, Extended Mag, which greatly increases Magazine Size but greatly decreases Reload Speed, Target Acquired, which gives the weapon better target acquisition for higher precision damage, and Short-Action Stock, which greatly increases Handling Speed.
These stats boost the weapon into pretty decent territory, however it's the information you get from the Personal Assistant Perk that really makes this a special weapon. Some Guardians have even used it to track the range of abilities and other attacks.
Exotic Warlock Helmet: Nazarec's Sin – 23 Legendary Shards
This Helmet boosts Resilience and Recovery, and is the Helmet to buy if you want to look like a total badass. Again it's the Warlock's who have the very best Exotic Armour, in my opinion. The Exotic Perk, Abyssal Extractors, increases energy recharge rate with Void kills.
Exotic Hunter Chest Armour: The Dragon's Shadow – 23 Legendary Shards
If I'm honest, this is possibly the best Hunter Chest Armour I've seen in Destiny 2, cosmetically at least. I've also never seen Xur sell it before so I recommend getting hold of this if you can. The Armour greatly increases Resilience, and slightly increases Mobility. The Exotic Perk, Wraithmetal Mail, grants increased movement and weapon handling after dodging. While the Perk isn't the greatest benefit, it's worth having to look this good.
Exotic Titan Leg Armour: Mk. 44 Stand Asides – 23 Legendary Shards
This Leg Armour is an old favourite from Destiny 1, increasing Mobility and Resilience. The Exotic Perk, Seriously, Watch Out, grants an overshield when sprinting at full health with Seismic Strike, Hammer Strike, of Shield Bash equipped. Any hits with those abilities will recharge a portion of your melee energy.
What to buy this week? There's so much here that's good, particularly the Warlock Armour, but honestly I'd recommend the Hunter Armour because I've never seen it before, and it looks awesome.
Destiny 2: Devils Ruin Review