Xur Inventory Destiny 2 – April 6th to 9th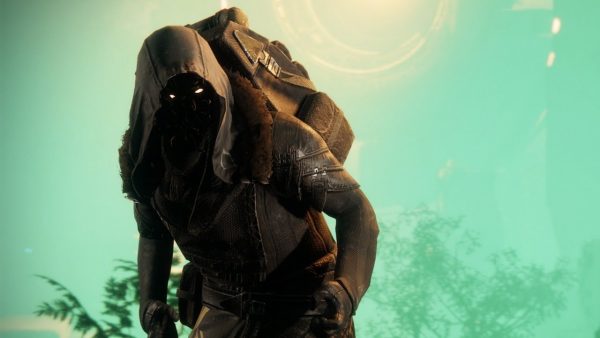 In case you were wondering, Xur is back! He's come back into our lives, as he does every week, with some new Exotic goodies and this week they do seem to be pretty damn tasty. Let's have a look at what he's got.
Exotic Trace Rifle: Prometheus Lens – 29 Legendary Shards
This weapons has been at the centre of much controversy in the past, though now it seems to be fairly balanced, at least in the eyes of Bungie.
This weapon fires a whopping 1000 Rounds Per Minute, because it's just a continuous beam, has an Impact of 6, Range of 64, Stability of 50, Magazine of 77, Reload Speed of 46, and Handling of 42. The hidden stats are a Zoom of 16, Inventory Size of 100, Aim Assistance of 100, and Recoil Direction of 90.
Honestly this weapon is pretty great, there are loads of reasons but the ultimate one is the fact that it's just a beam of fire.
Exotic Hunter Helmet: Celestial Nighthawk – 23 Legendary Shards
The Celestial Nighthawk is an old favourite of mine, an Exotic that made the transition from Destiny 1 to Destiny 2. The Helmet boosts Mobility and Resilience, and the Exotic Perk, Hawkeye Hack, changes the Golden Gun to fire one shot as powerful as six, with any enemies killed by that shot exploding to damage all nearby.
Exotic Titan Chest Armour: Hallowfire Heart – 23 Legendary Shards
This Chest Armour greatly boosts Mobility and boosts Resilience, and the Exotic Perk, Sunfire Furnace, greatly improves the recharge rates of your Solar abilities while Hammer of Sol is charged.
Exotic Warlock Helmet: Eye of Another World – 23 Legendary Shards
This Helmet is one of those mental pieces of Armour that make you look crazy and awesome at the same time. This one boosts Recovery greatly, and the Exotic Perk, Cerebral Uplink, highlights priority targets and improves the regeneration speed of your Grenade, melee, and rift abilities.
This week I can't recommend getting Prometheus Lens enough. Just get it, because it's one of those weapons that will be continually in the runnings as one of the best in the game.
When it comes to armour you should always get something that will aid your collection, but that Warlock Helmet is just one of those awesome Exotics that looks incredible, so if you need a push for one then get that one.
Destiny 2: Devils Ruin Review