Vote For Monsters Or Dinosaurs In Destiny 2 Before The End Of The Day
Take the matter into your own hands.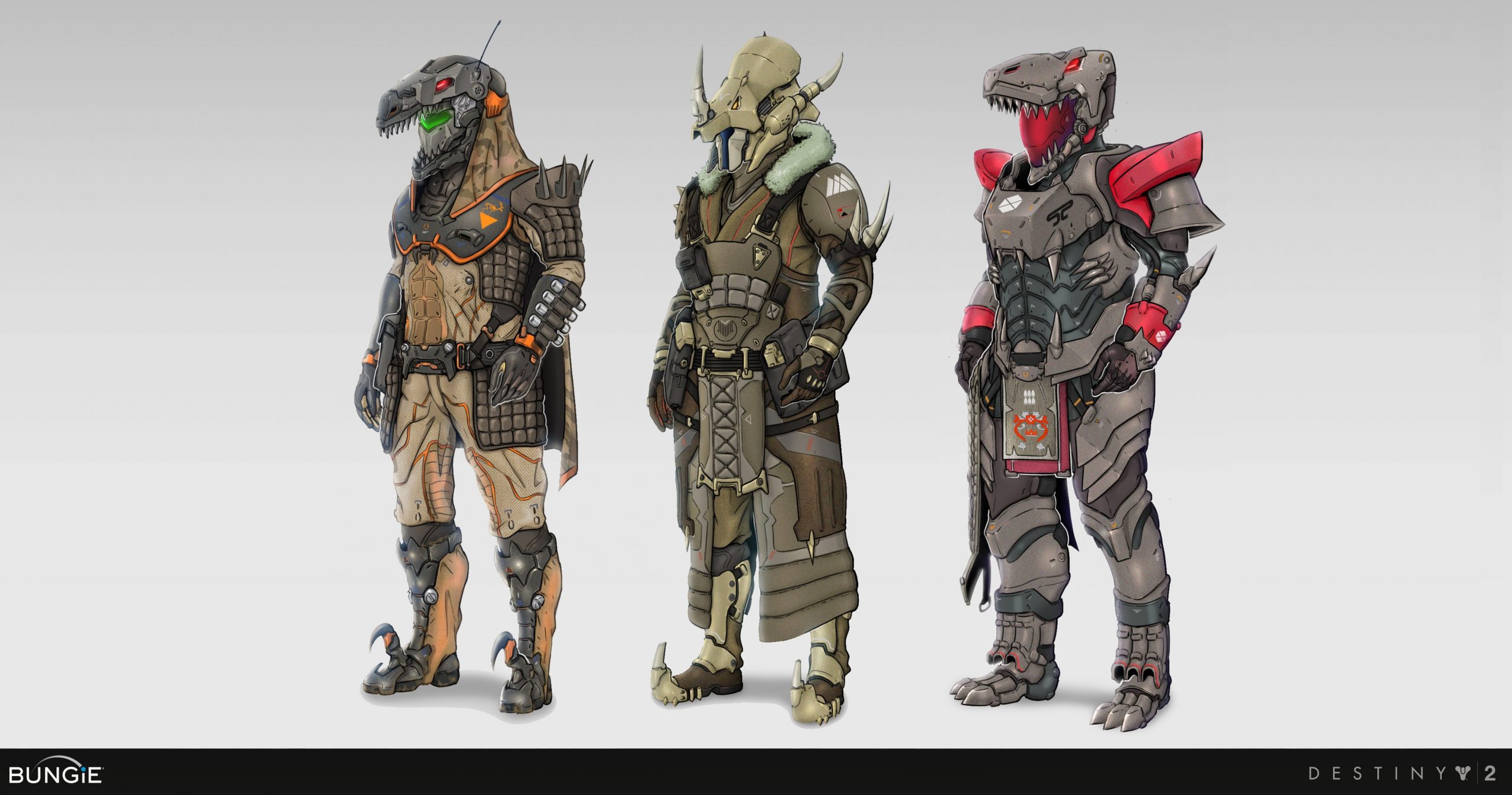 Last week, Bungie outsourced some work to the Destiny 2 community. They've been looking at Festival of the Lost. Specifically, the armor that Guardians can purchase as part of the event. The best bit of news here is that this armor will be available for Bright Dust instead of Silver. However, we don't know what we're getting yet, because everyone has to vote.
Guardians have until 6PM PST today, March 8, to vote on this. You can head over to the survey here and vote.
The vote is between two sets of armor. One is themed around dinosaurs, and one is around movie monsters. To be honest, I think they both look bloody fantastic.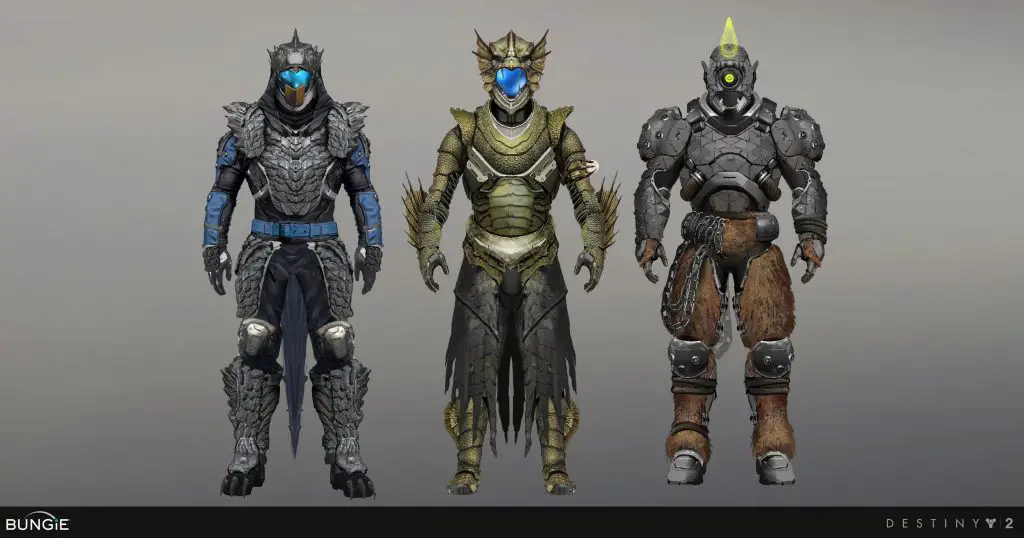 The above, if you can't tell, is the movie monster set. You've got the left-hand set, inspired by Godzilla, the middle set, which is a general Swamp Monster that I can't quite pin down the name of. Finally, the right-hand side is a cyclops/minotaur collaboration that looks really lush. However, there are also dinosaurs to consider.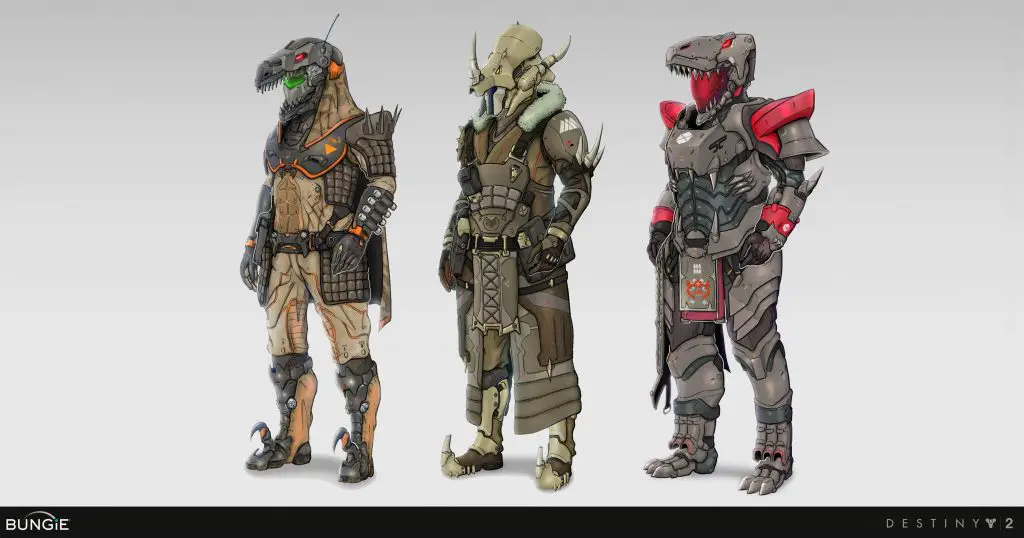 This one is obviously the best, at least in my opinion. Everyone is very welcome to vote for whatever they want, but I think the dinosaurs are probably going to win. I don't know where to start here, other than to say that the right-hand set looks crazy.
The set is giving out some very strong Transformers vibes. As in the early TV show, not the movies. I don't think I've ever wanted armor in Destiny 2 until I saw this. For me, this would genuinely make me spend money on Silver.
It's great that Bungie is putting the decision int he hands of Guardians here. I think that developers often struggle when they spend ages making a decision on something like this that their players end up hating. In a way, those who dislike the armor that ends up winning won't be able to blame themsleves, but at least they'll know that this is what more of the community wanted.
For those who enjoy collecting armor, I think that having a tantalising look at a set that might make its way into the game someday only enhances the experience. I also think that the outcome will spark rumors around a lost set of armor. The one that doesn't get picked.
Destiny 2: Devils Ruin Review