Hidden Quests Returning In Destiny 2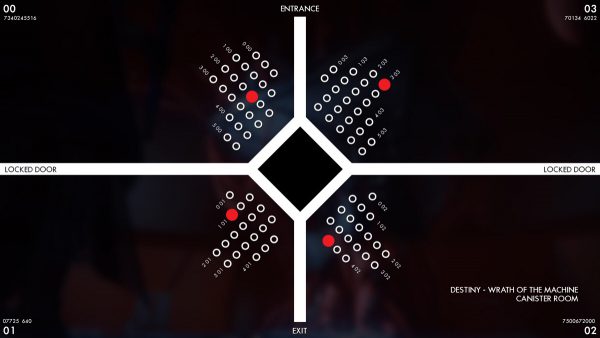 One of the things that's been missing in Destiny 2 is hidden quests. I'm not talking about quests you get actual hints for or quests that you complete as part of a mission if you do something in a certain way, I'm talking about the hidden quests that unlocked Outbreak Prime and Black Spindle.
If you're not familiar with these particular quests from Destiny 1 then listen up. Black Spindle was acquired by running completely the wrong way in a mission while it was the Daily Heroic Mission. Doing so was inspired by a Strike that dropped as part of House of Wolves, but in this Heroic Mission is spawned a huge Ogre, trapped you, and gave you a time limit to kill said extremely powerful Ogre in. By killing this Ogre you finish the mission and Black Spindle is yours, but it was nigh on impossible without a Fireteam.
Outbreak Prime was much harder to acquire. In order to get the weapon Guardians spent weeks trying to figure out what to do in the Rise of Iron raid. The hidden quest was so vague that even as Guardians figured it out they didn't know what they were finding, they just kept getting new puzzle pieces. This hidden quest was so complex that it required Guardians to split up while in the raid in order to complete tasks on other planets, only to jump back in with the rest of the fireteam to finish it.
Well now Chris Barrett, Game Director at Bungie, has confirmed that hidden quests are coming to Destiny 2. On Twitter he was asked if the hidden quests that led to earning Outbreak Prime and Black Spindle would be returning to Destiny 2, and he replied yes.
I understand that this isn't an update from Bungie officially confirming the introduction of new quests like these, but it's a damn good start. No one would want an outright statement from Bungie saying that there are new hidden weapons to be found, because this community works in a different way to others. Guardians probe the deepest recesses of the game to find the lore for weapons, which then spurs them on to find where those weapons will be, and how to unlock them. For everyone who wants a bit more mystery in their Destiny 2, stand by.
Image Source: Reddit
Destiny 2: Devils Ruin Review