Destiny 2 Won't Require Xbox Live Gold Soon
The game will be entirely free-to-play.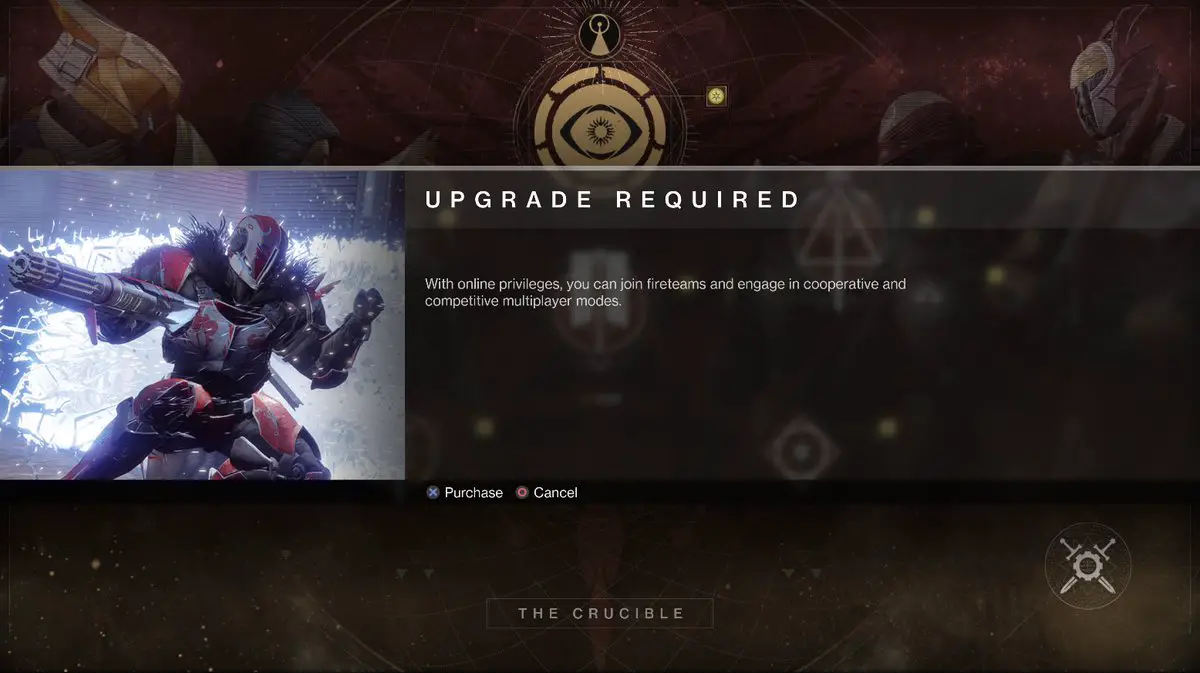 It's been revealed that you shouldn't actually require an Xbox Live Gold subscription to play Destiny 2 on any Xbox console. However, there's currently a bug with the Xbox systems somewhere that makes your console think that you do. This is absolutely bonkers news to me because I thought that the situation was the same as it is on PlayStation. It turns out Microsoft is much better than that, and we should all have totally free-to-play versions of the game right now.
This issue was originally reported by Windows Central, who picked it up from an Xbox Insider changelog. The specific details of that changelog are as follows.
We are aware that some titles do not currently support the Free-to-Play multiplayer testing currently available in Preview. We are working with the studios as the titles require an update to support this service change

Note: Titles currently not supported include Destiny 2 and Call Of Duty: Warzone. Please Report a problem with any other titles that are not working
So, as you can see, two major multiplayer games here have a big barrier to entry. Each one has been made free to all those who want to play it, but Microsoft's internal issues force users into paying a subscription service. I can only imagine how angry some potential Guardians must have been to see this news.
For me, I already have Game Pass Ultimate. This includes Xbox Live Gold, so I have been completely unaware of the issue. I did think that you were required to have Xbox Live Gold for all multiplayer games though. This always used to be the case, and it's the same with PlayStation Plus on any PlayStation console.
Of course, thinking about it, there's no sense in your game being free-to-play if there's a cost associated with it on the platform's side anyway. Hopefully, Microsoft will fix this as soon as possible. Then, all of you Guardians who have a subscription for this one game can save some money each year and spent it all in-game.
Let us know if you've been affected by this in any way in the comments. We're curious to see how widespread the issue is, or if anyone in the community has ever been bothered by it.
Destiny 2: Devils Ruin Review