Destiny 2 Season 14 Rumors Allegedly Leak
The Vex get Stasis and we get a new Subclass.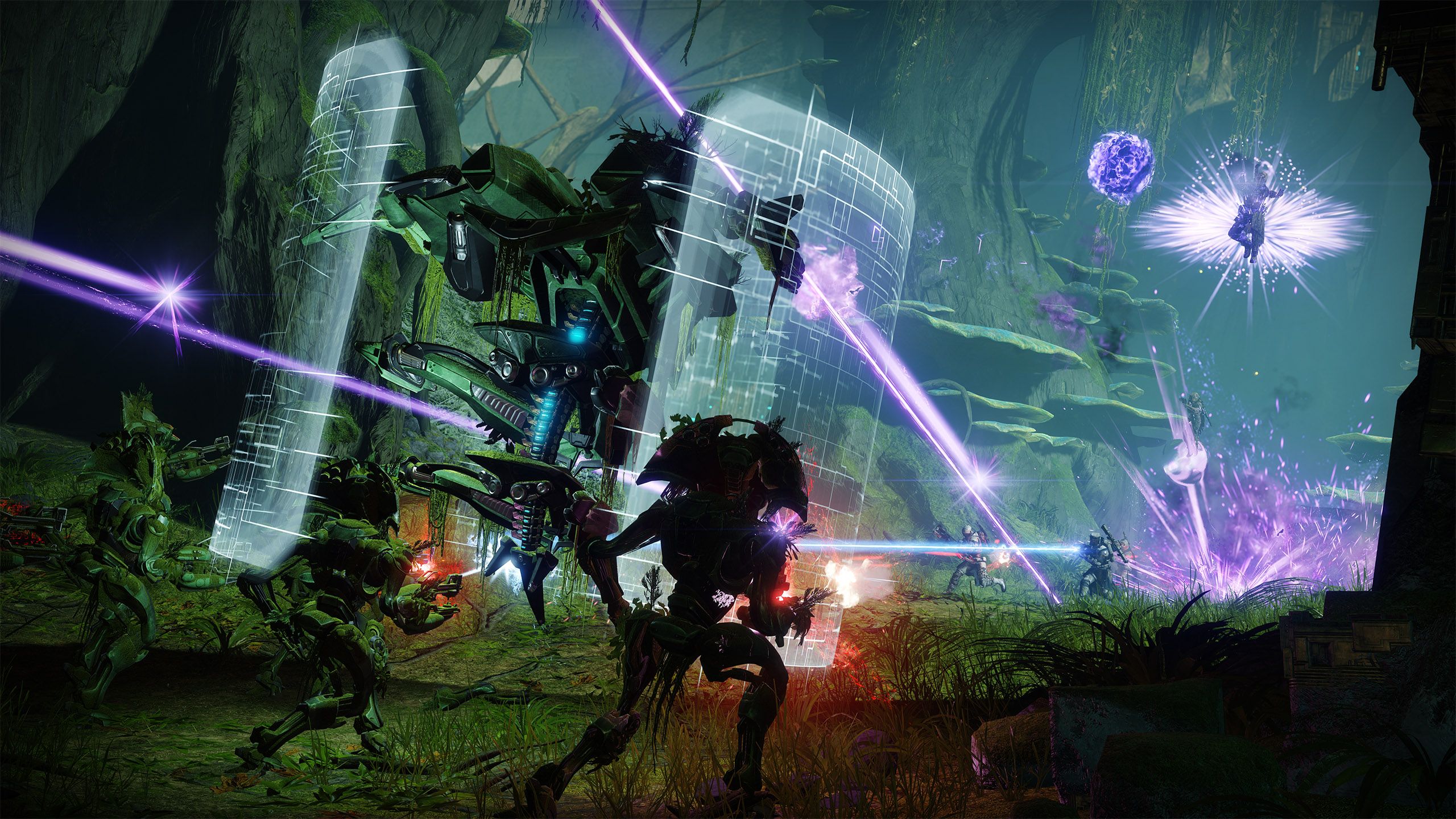 While yesterday we got a look at how Guardian Games is changing this year, Guardians are a bit more preoccupied with something else that's going on. Allegedly, details of Destiny 2 season 14 were leaked on 4Chan, and we've picked up on them from Shacknews. It's a shame because Guardian Games looks genuinely exciting, but we can't ignore this while it's so fresh.
The story for the season, which is said to be called Season of the Collective, will apparently focus on the Vex and Stasis. The Vex manage to crack the secret to paracausality, and a new Mind merges itself with a brand new Vex sect. As a result, it's possible for the Vex to bring Descendants and Precursors into the current timeline.
The season will bring new Vex enemies that have Stasis powers and will actively work to try to you with them at every opportunity. Since the Vex have time at their disposal, they've wasted none establishing new citadels over the Moon and EDZ. In the new seasonal activity, we'll break into these citadels in incursions and take them down.
The activity will focus on us getting in and preventing Vex from using Darkness cruxes. These allow them to harness the Darkness, and we definitely don't want that.
You'll be glad to hear that the loot system seems to be the same as it is with Battlegrounds in Season of the Chosen. You can target certain types of loot the more you take on these activities.
Apparently three new Exotics are coming with Season of the Collective. One is Super Good Advice, which is a Destiny 1 legacy weapon. The Vex Mythoclast is also coming back, which is actually from Vault of Glass. It would make sense if it was a reward from the raid this time around too. Finally, we have a brand new Linear Fusion Rifle called First Tempo, but there's no details on it.
This all seems to be in line with what we'd expect from Bungie, but it could also be a fan theory adapted around what Bungie has done with Season of the Chosen. I've thought that the Vex need some attention for a while, and it would make sense thematically to have them as the major antagonists for the next season.
Let us know what you think of these rumors in the comments.
Destiny 2: Devils Ruin Review