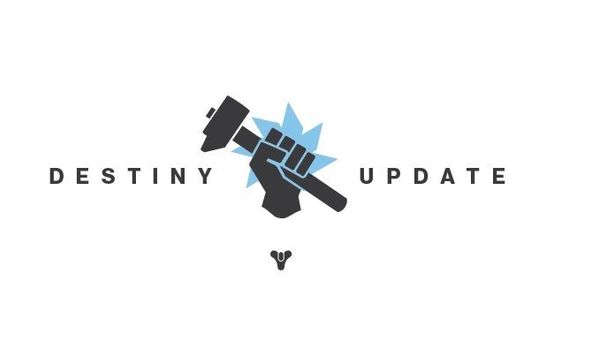 In the lead up to Shadowkeep's release there's a lot of stuff coming out of Bungie, including a hot new lore series focusing on Eris Morn. Today we're going to dive into the patch notes for Hotfix 2.5.2.3.
Hotfix 2.5.2.3
This latest Hotfix to Destiny 2 has some of the smallest patch notes I think I've ever seen in an update or Hotfix since it launched. These are laying the groundwork for Shadowkeep's big changes, and making like a bit better for some of the lapsed Guardians out there. We're going to cover the nitty gritty for both of the patch notes now, because there are only two.
Annual Pass Content Now Free To All Forsaken Owners
We covered the fact that Bungie was planning to make the annual pass content for Destiny 2 free to all Forsaken owners from September 17th a little while back. Now they've actually gone and done it, but what does this really mean for those Guardians, and what does it mean for everyone else?
Firstly, anyone who already owned the Forsaken expansion from last year, which was 2018's big Destiny 2 expansion, will now be able to access all of the premium content from the annual pass. This means that everything, including the raids, is now freely available to you, whether or not you paid for the annual pass.
This is great news for all the Guardians who returned for Forsaken but lapsed somewhere between then and now. It's now possible to enjoy all the content, from Season of the Drifter's intense new lore drops and game modes, to the intense raid that Black Armory dropped in our laps.
Reckoning Negative Modifiers Have Been Removed
Reckoning is a tough game mode, no one's questioning that. What has made it consistently tougher is the face that there are a few negative modifiers that get piled onto the various tiers of Reckoning each week. These made it nigh on impossible to work through the Reckoning without an extremely overpowered Guardian to help you.
As of this week's reset the modifiers, Prism, Blackout, and Attrition will no longer appear in Reckoning. While this change may make it seem like Reckoning is going to stay in Destiny 2 for the long haul, Bungie has expressed a desire to condense the Gambit playlist in the future.
Hopefully this makes life easier for all the Guardians who now have access to the annual pass content, as well as those Guardians who, like me, gave up on Reckoning because of how extremely difficult it is.
Our Take
What this Hotfix is ultimately doing is making life easier for Guardians leading up to Shadowkeep's release. We really want to see Destiny 2 flourish, and it's certainly going to with all of this content that's now out in the wild for everyone. As soon as Destiny 2 New Light hits we're going to see an influx of fresh Guardians who need help, and don't necessarily understand the mechanics of Destiny 2 right away. Let's get together and help them out as they work through all of this amazing free content so they can be ready for Shadowkeep with us.
Let us know your thoughts on Destiny 2 Hotfix 2.5.2.3 in the comments.