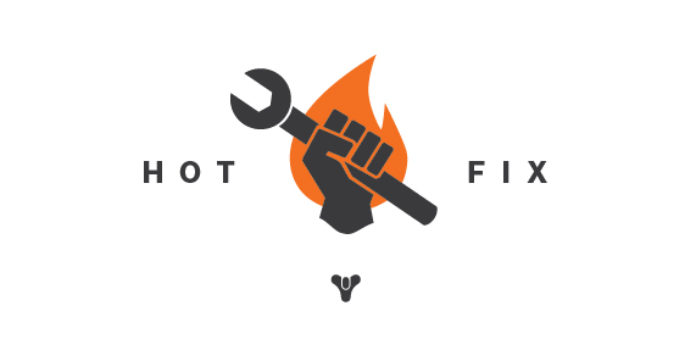 As promised Bungie released a new patch for Destiny 2 with a load of fixes that are going to make our lives that much better. However, as always these can be a little bit difficult to understand, so we're going to go through them and spell out the changes in layman's terms, like with did with Destiny 2 Update 2.2.0, just to make everything crystal clear.
General Updates
An issue causing Weekly Bounties to reset on a Sunday instead of Tuesday, when everything else resets, has now been fixed.
An issue with the Triumph 'The Best Offense', which is a requirement in order to earn Oxygen SR3 this season, that meant that it wasn't correctly tracking the number of Orbs of Light generated in Strikes has now been fixed.
The season 6 information page didn't show the Power Surge Bounty requirements properly before, but it has now been updated with the correct information.
Gambit Updates
An issue that meant that the progression for both Malfeasense and Breakneck wasn't progressing as expected in Gambit and Gambit Prime matches has been fixed. Similarly an issue affecting the progression of various Gambit quests and Bounties has been fixed as well.
An issue that used to tell Guardians that they had lost their Motes after killing an enemy Invader has now been fixed.
An issue with the 'Well Well Well' Medal in Gambit, causing it to appear with no name on the screen, has been fixed.
An issue that caused Gambit Prime matches to end incorrectly has been fixed. The issue was that the Taken Hobgoblin Primeval would despawn before being killed, but the enemy has now been removed from the game mode until it is fixed, at which point I imagine Bungie will throw it back in.
An issue preventing Blockers from spawning on the Gambit maps, Kell's Grave, and Cathedral of Scars has been fixed.
A hilarious bug that caused Taken Ogres to spawn in the wrong location, meaning they got stuck, has been fixed.
An issue that caused the boss, 'Deceived Likeness of Nokris' to take more damage than expected in Gambit Prime matches has been fixed.
An issue with the Umbral Strike perk on the Sentry armour set, preventing it from increasing the damage Guardians dealt to Taken enemies, has been fixed.
Reckoning Updates
Any Weekly Gambit Prime Bounties that Guardians complete will now unlock Helmet drops for every role in the lower tiers of Reckoning. If you're new to Reckoning this should hopefully net you your first piece of Gambit Prime-specific armour.
An example of this update is as follows; the completion of two weekly Reaper Bounties will allow the game to drop Helmets for the Collector, Sentry, and Invader armour sets in Tier 1 of Reckoning encounters. The completion of three Weekly Reaper Bounties will allow the game to drop Helmets for the Collector, Invader, and Sentry armour sets in Tier 2 of Reckoning encounters.
Any Tier 3 Helmet drops sill require the completion of a Weekly Gambit Prime Bounty in Tier 3.
Bungie hold their hands up and say that because of an error they made with the update Prism won't appear in the Reckoning modifier rotation for a little while. They say this will be fixed with the next update, and the Glass modifier will be removed from rotation as Prism is added back in. This could indicate an issue with Glass, but only time will tell.
Sandbox Updates
A bug causing the damage for weapons and abilities to increase just because you had One Thousand Voices in your loadout has been fixed.
That's everything from this Hotfix. I'm not sure when the next big update for Destiny 2 is due, but I think we'll be seeing them more frequently while Bungie figure a few things out. I was playing Gambit Prime and Reckoning last night and I noticed a few things that were a bit janky, though they could be intentional. Let us know your thoughts on the Hotfix in the comments.