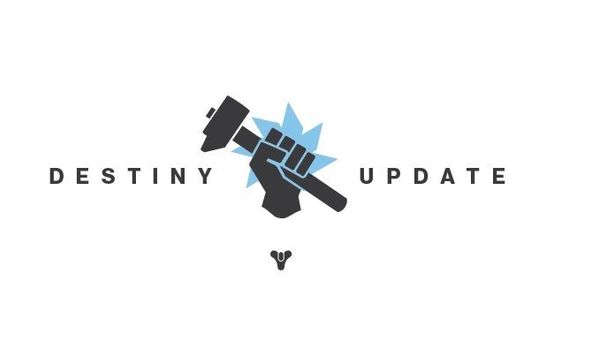 Bungie have teased some of the details around their first update to Season of the Drifter. This tease was prompted by reports of powerful rewards dropping at a lower than expected Power Level. Bungie want us to know that they're aware, and that they're looking into the current season's issues.
Firstly there are two core issues that Bungie are currently tracking:
The first issue is reports of powerful rewards giving Guardians +0 rewards. It's currently thought that this is being caused by Daily Bounties from last season being carried over to this season and used to advance Weekly Bounty progression. However, Bungie has said that they'll continue looking into this issue to ensure there aren't any other causes.
The second issue is that Director Challenges are dropping rewards at lower Power Levels than expected. According to Bungie players have been hitting the minimum-rewards Power bumps at Power Level 650 instead of the intended 690. There is a fix ready for this issue which will hit with Hotfix 2.2.0.2 at some point after next week's update.
Bungie has also admitted that they've messed up with the tuning of progression for season 6. They say that the Power Level progression should be roughly the same amount of effort from 600-650 and 650-700, but that's not the case. The fix for this is ready and is going live on the 12 of March with Destiny 2 Update 2.2.0.1. The other fixes hitting with this update will include:
An issue causing Weekly Bounties to reset on Sundays instead of Tuesdays like everything else has been fixed
An issue that prevented progression towards Malfeasance and Breakneck in Gambit and Gambit Prime has been fixed
An issue that didn't properly track the number of Orbs of Light generated in Strikes for progression towards the Triumph, 'The Best Offence', which awards Oxygen SR3 has been fixed
An issue causing specific Primevals to despawn in Gambit Prime has been fixed
An issue causing Blockers not to spawn on Kell's Grave and Cathedral of Scars has been fixed. The maps are going to come back into rotation when the fix goes live
An issue causing Bounties and Quests associated with Gambit not to progress has now been fixed
An issue causing Guardians to be notified that they had lost a number of Motes after killing an invader has now been fixed
Bungie will release full patch notes for their latest update on the 12th of March, so we'll know everything that's being changed then. Let us know what you think of the updates in the comments.